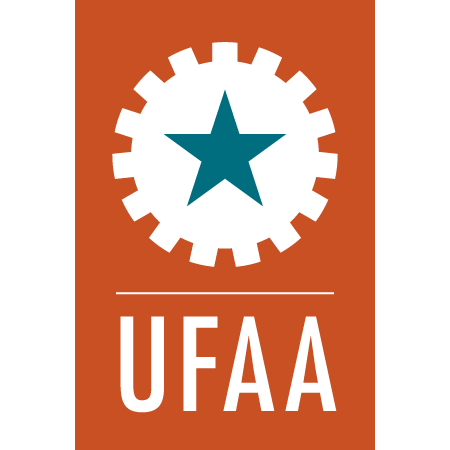 MEDIA ROOTS – United Front Against Austerity (UFAA) is a grassroots coalition with the bold initiative and hopefully the tenacity to inspire a generation increasingly strapped with debt and a diminishing political voice. Lead by such notables as author Webster G. Tarpley, an initial conference is scheduled tomorrow in New York City and will feature input from other activists such as Cindy Sheehan.
The event is sure to invoke a desperately needed review from where previous recent social movements have left off. The assembly intends to build on the advances that have already occurred in Wisconsin with insightful decisions, specific demands, and mobilized action. It will be streamed live and mechanisms are in place for online participants to also share their voice.
Dr. Tarpley, a lifelong historical philosopher, drafted an opinion piece earlier this week on how the establishment political parties (Republicans and Democrats) are succeeding in demeaning the vast majority of the American electorate – the middle and lower classes.
"There is today a consensus between Wall Street and Washington that draconian austerity must be imposed in the United States. This will be the case no matter whether Obama or Romney wins the upcoming election," predicts the author of George Bush: The Unauthorized Biography, a 1992 publication about the senior past president. Dr. Tarpley continues, "the financiers of lower Manhattan are thus ignoring the evidence offered by these other countries showing that austerity policies reduce employment, lower production, cause severe mass privation, introduce powerful elements of chaos into society, and actually increase the government budget deficits in future years — meaning that austerity fails even in its own terms."
Because it is already ensured that virtually nothing will change upon the outcome of this year's presidential election, this coalition is wasting no time to act. After all, effective social movements are not established overnight and time may actually be even more limited than the dwindling value of today's dollar.
For more information on the UFAA conference, be sure to check out againstausterity.org and tune in to the live feed starting Saturday, October 27 at noon Eastern.
Oskar Mosco for Media Roots.
Image provided by United Front Against Austerity.
***
PRESS TV – Observers have noted that Obama and Biden, in their three debates held so far with their Republican rivals, have never mentioned the traditional Democratic Party platform planks of raising the minimum wage; preserving the funding of the food stamp program (the Supplemental Nutrition Assistance Program of the US Department Of Agriculture) which keeps some 50 million Americans alive; maintaining and extending unemployment insurance payments to the jobless; or making it easier for trade unions to organize.

This failure by Obama and Biden to even mention these concerns of lower middle class working people and the working poor does not represent astute politics. On the one hand, it is true that the Democratic Party has almost entirely lost its earlier base of support among white male workers. But the Democratic Party still has a sizable constituency of working women, often single mothers, who have no college education. These are the so-called "waitress moms," for whom the economic issues are very important. But the Democratic Party ignores them, since promises of this type might get in the way of delivering the austerity demanded by Wall Street.
To read Dr. Tarpley's article in its entirety, check out Republicans, Democrats attacking Americans in bipartisan push for austerity at PressTV.ir.