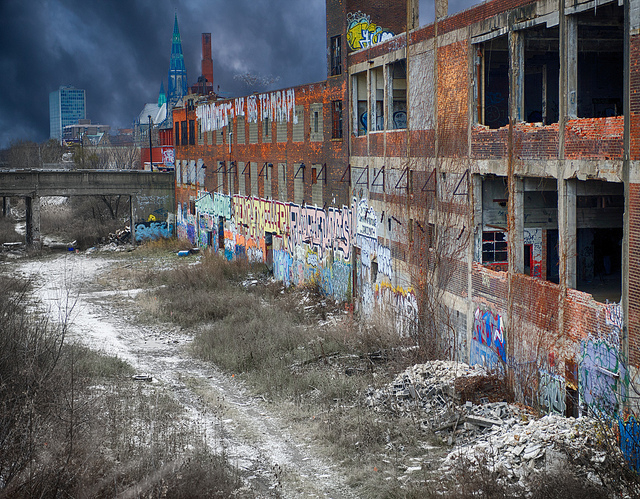 They told us all we had to do to get rich was work hard. They said we had a world of opportunities to achieve all the success we wanted. Yet an uncomfortable truth is dawning over America: the American Dream was simply never meant for everyone. Anyone could get rich – but not everyone at the same time. It's only a dream for a privileged few, and a nightmare for everyone else.
Let's take the "Dream" apart so we can take a closer look of what it's made of. I can reap the fruits of my own hard work. I can forge the career of my dreams, and through that career, I can make good money and live the good life. I can free myself from the oppressive chains of government and oligarchy. Me, myself and I. If there's a single underlying issue with the American Dream, a single virus behind the symptoms of sick lady America, it's the individualistic mentality that has it locked in a futile battle against none other than itself. It is this mentality that has academics at the country's most elite institutions concluding that the United States is not a democracy but an oligarchy.
So how did a country that once provided asylum to refugees of Europe's aristocracy come to be ruled by a modern-day aristocracy? Part of the problem is the inability to realize that certain freedoms and liberties inherently conflict with each other. My freedom as an executive to make as much money as I want conflicts with your freedom as an employee to be able to make a living and afford basic human rights such as food, shelter, education and health care. I could show you some compassion – but not in hyper-individualistic America. Instead, my power as an executive allows my freedom to prevail, whereas your lack of power as a mere worker leaves you deprived of yours.
That is why Detroit, once the embodiment of the American Dream, now epitomizes its sad end: the unleashing of international trade anarchy opened the door to outsourcing, which in turn wiped out the Motor City's economy. Wall Street finished it off. Neoliberal economists, feigning scientific-ness in order to legitimize the world's plundering by the corporate elite, preach free trade in the name of maximizing "efficiency". Poverty, unemployment and thousands of abandoned buildings aren't exactly a perfect illustration of efficiency.
Hyper-individualism is unsustainable, and until people find meaning beyond the dollar, the American nightmare will continue to be a harsh reality for many.
**
How America's Work Obsession is Killing Our Quality of Life
**
How the American Dream Died
Abby Martin comments on a recent poll showing that a growing number of Americans believe the 'American Dream' is impossible to achieve; and urges US citizens to rethink what the dream should truly be.
**
Written by Ming Chun Tang; image by Flickr user Memories_by_Mike