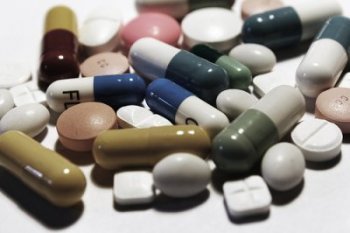 CNN– This past winter, I found myself following a drug dealer and his crew up the dark stairway of a triple-decker apartment building on the outskirts of Boston. Reaching a unit on the top floor, the young man pulled a gun from his waistband and set it on a coffee table next to a digital scale and a pile of drugs.
Entering a drug den, you might expect to find cocaine or heroin. But side by side with this pile of "hard stuff" were prescription pills, lots of them.
The little green tablets the men were dealing — known as "Perc 30s," "Percs" or simply "30s" on the streets — were 30-milligram oxycodone. In medicine, oxycodone is known as an opioid analgesic, a powerful painkiller prescribed to patients with acute or chronic pain. On the streets, it's known as heroin in a pill, and to borrow some Boston slang, it will get you "completely jammed."
When Gil Kerlikowske, President Barack Obama's national drug policy director, recently described today's prescription drug abuse in the U.S. as worse than the crack epidemic of the 1980s, he was simply echoing what these drug dealers have long known.
"Pills are what it is now," as one of them put it to us that night.
In the U.S., more people are abusing prescription drugs than cocaine, heroin and Ecstasy combined, but the most destructive have been prescription pain drugs such as oxycodone, best known by the brand name OxyContin.
The Centers for Disease Control data show overdose deaths from prescription painkillers more than doubled from 2000 to 2007, and in 17 states, painkiller overdoses are now the number one cause of accidental death.
Read full article on how Painkillers Are a Gateway to Heroin.
© 2011 CNN
Photo by Flickr user EMagineArt