Media Roots Music – ATOP Set #17 by Media Roots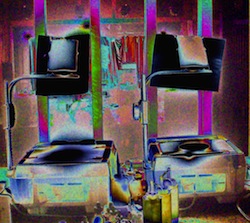 MEDIA ROOTS – This set is dedicated to the boundless avenues of the mind. May our collective imagination continue to be one of mankind's greatest assets for a better future. I hope this set takes you to an elevated state of consciousness.
Love,
ATOP Akkad the Orphic Priest
RIP Maurice Sendak
All the featured music on the mix can be found through searching discogs.com or by emailing me: [email protected].
Track Listing:
Balam Acab – Apart
Tropics – Telassar
Clark – The Pining pt 2
Lucifer – Black Mass
Carter Tutti Void – V3
William Cody Watson – Keys to Ecstacy
White Rainbow – Thassssindid Pleasant Hazes
Deep Magic – Untitled III
Eyes, Wings, and Many Other Things – Double Rainbow
Pye Corner Audio – Recrypt
Tycho – Elegy
White Car – Slime the Dog
Troller – Peace Dream
Xander Harris – Next Zone
BEBETUNE$ – #GRINDLYFE


***