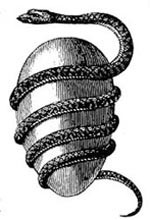 MEDIA ROOTS – Since we U.S. citizens all live under a government, which has chosen to engage in perpetual war at great cost, it is important to use every tool available in order to analyze our collective condition. Heliofant's recent release, entitled I, Pet Goat II, is a mindblowing short film rife with explanatory symbolism and profound juxtaposition, from which we all may learn.
The animated film tackles many intertwining, contemporary dilemmas: false flag attacks, rampant consumerism, corporate power, invasive religion, and money's influence over politics. On an esoteric level, Heliofant broaches the Illuminati, the Masons, the Orphic Egg, the hammer & sickle, and the Federal Reserve. For Heliofant's own breakdown of some of the symbolism, click here.
Beautifully elucidating the last decade of chaos and human suffering, the moving film leaves many feeling encouraged. After all, we still have the beauty of personal choice. Through exercising this choice, we may eventually save ourselves.
Christian Sorensen for Media Roots
***
Heliofant: I, Pet Goat II
A story about the fire at the heart of suffering. Bringing together dancers, musicians, visual artists and 3d animators, the film takes a critical look at the events of the past decade that have shaped our world.
Original soundtrack "the Stream", written and performed by Tanuki Project.
Animation is about half keyframe animation and half motion capture. Motion capture recording by Lartech.
***
Photo by Flickr User The Halo Above