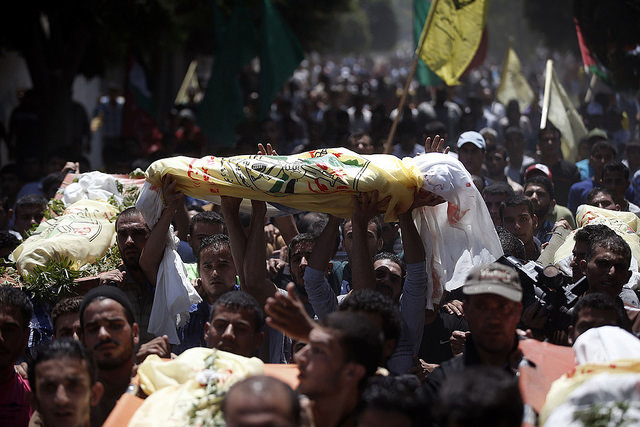 As Palestine makes its way into the headlines again, it's necessary to examine not only the history of the near 70 year occupation, but the media's culpability in pushing a devotedly pro-Israel/anti-Palestinian narrative.
During the most recent assault against the besieged Gaza Strip, even the most progressive news outlets attempted to present "both sides" of what was transpiring, as though it was anything less than a horrific attack against an occupied people who continue to struggle for their survival.
The disingenuous mainstream rhetoric writes off Palestinians as being brutal savages or human shields. The human shield myth is especially pervasive throughout the Empire's historical revisionism, despite there being usually no evidence to back it up. In this episode, Dan Cohen, an independent journalist who lived in Gaza throughout the last weeks of the war, speaks about the terrifying moments he was made to be a human shield, not by Palestinians – but by Israeli forces.

Dan Cohen and Rania Khalek, associate editor at Electronic Intifada, join Abby Martin as she investigates the US media's pro-Israel narrative and deep-rooted propaganda inside the settler colonial state.
The Distortion & Death Behind Israel/Palestine Coverage
**
FOLLOW // @EmpireFiles and @AbbyMartin
WATCH // YouTube.com/EmpireFiles
Image by flickr user Jordi Bernabeu Farrus