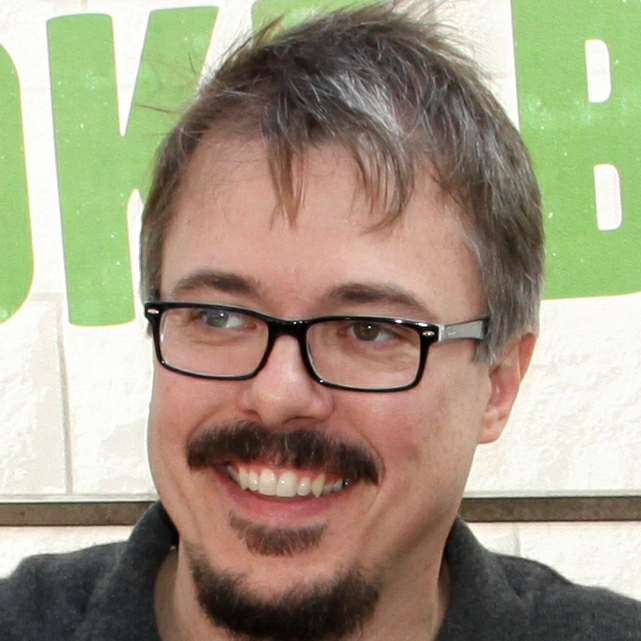 While you wait for Breaking Bad to come back on the air, you try to fill the 'TV-show void' with things like Enlightened, The Walking Dead, Californication, or even Dexter (this is one I'm embarrassed to say I did). In modern TV show canon, Breaking Bad is unparalleled in its caliber of acting, characters, and writing. Dare we say it, perhaps the greatest TV show ever (besides The Wire)? The genius behind Breaking Bad is Vince Gilligan. Vince grew up in Richmond, Virginia, bringing his southern charm to the medium. He tells dark tales that remind one of the Coen brothers (Fargo, No Country for Old Men) and Joe Dante (Gremlins, The 'Burbs), effortlessly mixing together comedy, horror, and thriller while not seeming like a trite mixture of the three.
A perfect example of these sensibilities is when in Episode 2 of Breaking Bad, Jesse and Walt have to dispose of a body. Walt suggests using acid that eats through flesh and bone but not a particular kind of plastic barrel, he sends Jesse to the store, but Jesse gives up after a cursory search for said barrel. While in the midst of a meth bender, Jesse decides to use the upstairs aluminum bathtub instead; and you can probably guess the rest. Before Breaking Bad, Vince Gilligan was responsible for some of the more strange, gory, and borderline-funny episodes of The X-Files, which if you look closely contain some of the kernels that would later be used as the groundwork for Bad.

Vince Gilligan's X-Files Work

Pusher
Season 3's "Pusher" pitted Mulder and Scully against a 'mentalist' who could convince another person to commit suicide simply by whispering in his ear. This killer is tracked down via a classified advertisement he places in a mercenary magazine offering his services. Gilligan showed his affinity here for the expert criminal mastermind 'hiding in plain sight,' much like Gus in Breaking Bad. One notable scene involves a SWAT team going after the Pusher, only to find one SWAT member returning covered in gasoline and holding a lighter, mumbling incomprehensibly before setting himself ablaze.

Leonard Betts
Even before 'Bad you can see that Gilligan was interested in pushing the censorship boundaries. Season 4's 'Leonard Betts' that singlehandedly pushed the limits of what you could show on network television. The episode opens up with a pair of paramedics on an ambulance helping a man who's dying of an unknown illness (Leonard knows simply by touching the man that he has cancer). The ambulance crashes in a high speed collision. At the scene of the accident you see Leonard's severed head lying on the street. Later you find out that he can 'grow' another head (which they show you with no cut away) because you see he is part Lizard, oh and eats cancer to survive.



Bad Blood
"Bad Blood" from Season 5 (where Vince Gilligan and the show itself really hit it's stride), follows the team to a remote trailer park in the south where a vampire is drugging people unconscious and sucking their blood. The episode starts with Mulder using a piece of a broken wooden chair to kill what appears to be a child; Mulder in fervor thinks he just killed a vampire. He pulls out of the kids mouth a pair of fake sharpened vampire teeth and exclaims, 'Oh, … Shiii' interrupted by the X-files theme. Again, the hiding in plain sight theme is present with vampires sleeping in coffins inside their RVs. Could this scenario have been inspired by Vince's affinity for the trailer park meth underworld?



Folie A Deux
Using the background of a cold call in center for an employee going postal, but not because he's depressed, but because his boss is a insect hybrid who creates human zombies out of his own employees by injecting them through the neck with poison fangs. In the episode, Mulder finds the clue 'hiding in the light' linking back to an old case about a shape-shifter who appears normal until seen in the dark. We don't want to be redundant, but Vince seems to really like this theme.

Hungry
Alan Moore likes to deconstruct and flip upside-down super-hero tropes with Watchmen, where super heroes are portrayed as flawed destructive human beings. Vince takes the X-files trope of 'monster of the week' and shows us the inverse effect. What if you were a cannibal mutant working at a shitty fast food restaurant but were also a nice guy? The entire episode revolves around the monster this time instead of Mulder and Scully.

Other Notable Gilligan Episodes
"Field Trip," Season 6
"Dreamland," Season 6



Vince Gilligan's Film Work

Vince Gilligan has also taken a stab at full length movies, not just writing scripts, but also directing his own material. His first film was Wilder Napalm that he wrote, but not directed—a very uneven first theatrical film attempt starring Dennis Quaid about two life-long best friends with supernatural powers to manifest fire. Mixing a love triangle romantic comedy with some really dark and strange subject matter, the movie never quite coheres. Some parts work, like the idea of portraying grown men who have god-like powers in shitty jobs like a circus clown. The full movie is viewable on YouTube.



Home Fries, the first film Gilligan directed. The marketing for this film was completely wrong, giving the impression it was a throw-away romantic comedy when, in fact, it was a movie about a very dysfunctional family whose matriarchal mother, through passive-aggressive behavior and coercion, gets her two grown military sons to commit murder for her. In the opening scene Luke Wilson plays opposite Jake Busey who chases down a man leaving a fast food drive-thru with an attack helicopter. They fire at him when he tries to surrender. They just wanted to 'scare him' by using blanks, but the man has a heart attack.
It turns out this man was their stepfather who was caught cheating by their mother.
The mother won't let it end there, however, and sends her boys out on a scouting mission to find out who the woman is. Luke Wilson's character quickly discovers it's a totally innocent fast-food employee played by Drew Barrymore. The rest of the movie involves him trying to misdirect Busey's character into getting closer to assassinating her. It has its flaws but the plot and acting is top tier and there aren't very many if any movies like it. Catherine O'Hara as the psychotic mother should have garnered an Oscar nomination. Home Fries may be viewed in it's entirety on YouTube.



Hancock, a more recent film starring Will Smith as a drunk, abusive, and destructive super hero was by all accounts a misfire. Directed not by Gilligan, but by Peter Berg (who can't direct his way out of a paper bag) and based on a script by Gilligan. Some decent ideas thrown into the mix but has a third act, which completely ruins the entire film.

So, while you have your Gilligan withdrawals try some of those in the meantime (and go here if you need even more). After all Breaking Bad's 5th will be its final season. In many interviews, Gilligan has said that his goal from the very beginning was to turn 'Mr Chips into Scarface,' in reference to Walt. If you have watched Breaking Bad up until its most recent conclusion, and you are familiar with Scarface, short of trying his own product and shooting a family member dead, Walt has pretty much surpassed Scarface. I, for one, am excited to see where this man's mind takes us next; maybe somebody will see his value as a filmmaker, similar to how studios plucked J.J. Abrams from TV. Let's hope, for his next project, he's not as prescient as he was in The Lone Gunman pilot.

Written by Robbie Martin
***