Media Roots Music – Atop Mix #6 by Media Roots
MEDIA ROOTS– This set is a celebration of repetition. Every day we see the same objects and hear the same sounds. Deep down we know they are not truly the same, yet we hold onto the idea of repetition in our daily lives. Musical loops are perfect examples of this. No matter how many times you play a piece of music, sections of that piece – depending on the direction in which you hold your head or in which your ears face – will vary depending on how the sound is registered by your mind. Each time a loop repeats, it is never heard the same way by yourself. This exercises the idea that everything is in constant flux.
All the featured music on the mix can be found through searching discogs.com or by emailing me: [email protected].
Akkad the Orphic Priest aka ATOP
Artist List: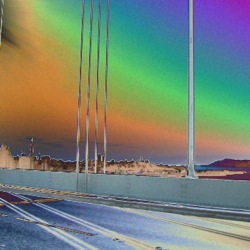 Battles – Africastle
Eskmo – We Got More (Loops Haunt 35K^^O Remix)
Starkey – Holodeck
Machinedrum – Sacred Frequency
Blawan – Getting Me Down
Kastle – Time Traveler
Buck UK – Once
FaltyDL – Moonshine
Kingdom – Fog
Roska – Error Code
SBTRKT – Living Like I Do (featuring Sampha)
Jamie xx – Far Nearer
Colin Stetson – Judges
Listen to last week's dancey dance Atop Set #5, Media Roots Music Fluorescent Grey Mix, an Interview with Songwriter John Vanderslice, or a broadcast about Sex Scandals, 2012 Election Kick-Off, Net Neutrality, "War on Fun"