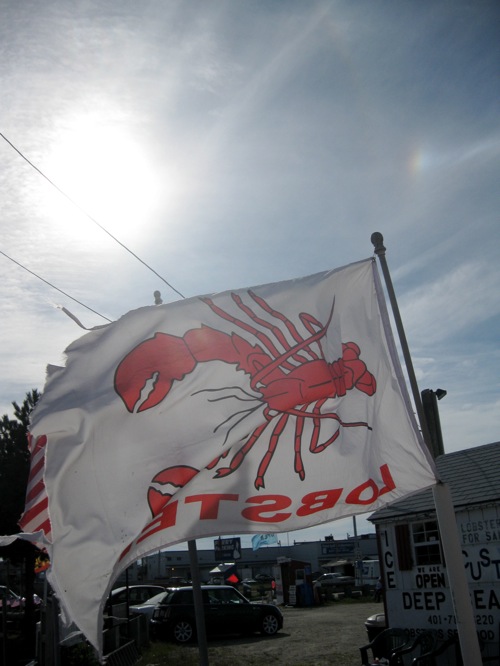 MSNBC– Grow up on the water, the children of southern Louisiana learn, and you'll never go hungry. As long as you can toss a line, a net or a trap, you can eat — and eat well.
Or you could, until now.
Millions of gallons of oil from the April 20 explosion of the Deepwater Horizon rig have fouled some of the world's richest fishing grounds from Florida to Texas, and even though BP stopped the leak for the first time Thursday, more than a third of the Gulf of Mexico remains closed. For thousands who feed their families from the water, what once seemed like a never-ending, free buffet of high-protein, low-fat shrimp, crabs, oysters and fish is off limits.
It's not that people are starving. With compensation checks from BP and the help of charities such as Second Harvest Food Bank, they're able to stock their pantries with staples — rice and beans, grits and cereal, peanut butter and jelly.
But they're forced to pay for protein they used to get for free. And not the kind they want.
June Demolle ate seafood every night when husband James was harvesting oysters from Black Bay and American Bay. Now, like many in Plaquemines Parish, she struggles to recall her last piece of fish.
"Been at least three weeks," she finally decides.
Instead, the couple cooks up what Demolle derisively calls "grind meats," hot dogs and hamburgers, in a Pointe a la Hache trailer park populated entirely by relatives. She wrinkles her nose, complaining she feels less healthy already.
"I love my fish and my kids love fish," says Demolle, a 58-year-old grandmother who also feeds her daughters and 11 grandchildren. "Every night for dinner. Any kind of fish. All the time."
She refuses to buy it in a store; it's expensive, and it's not local.
Read full article HERE.
© MSNBC, 2010
Photo by Abby Martin