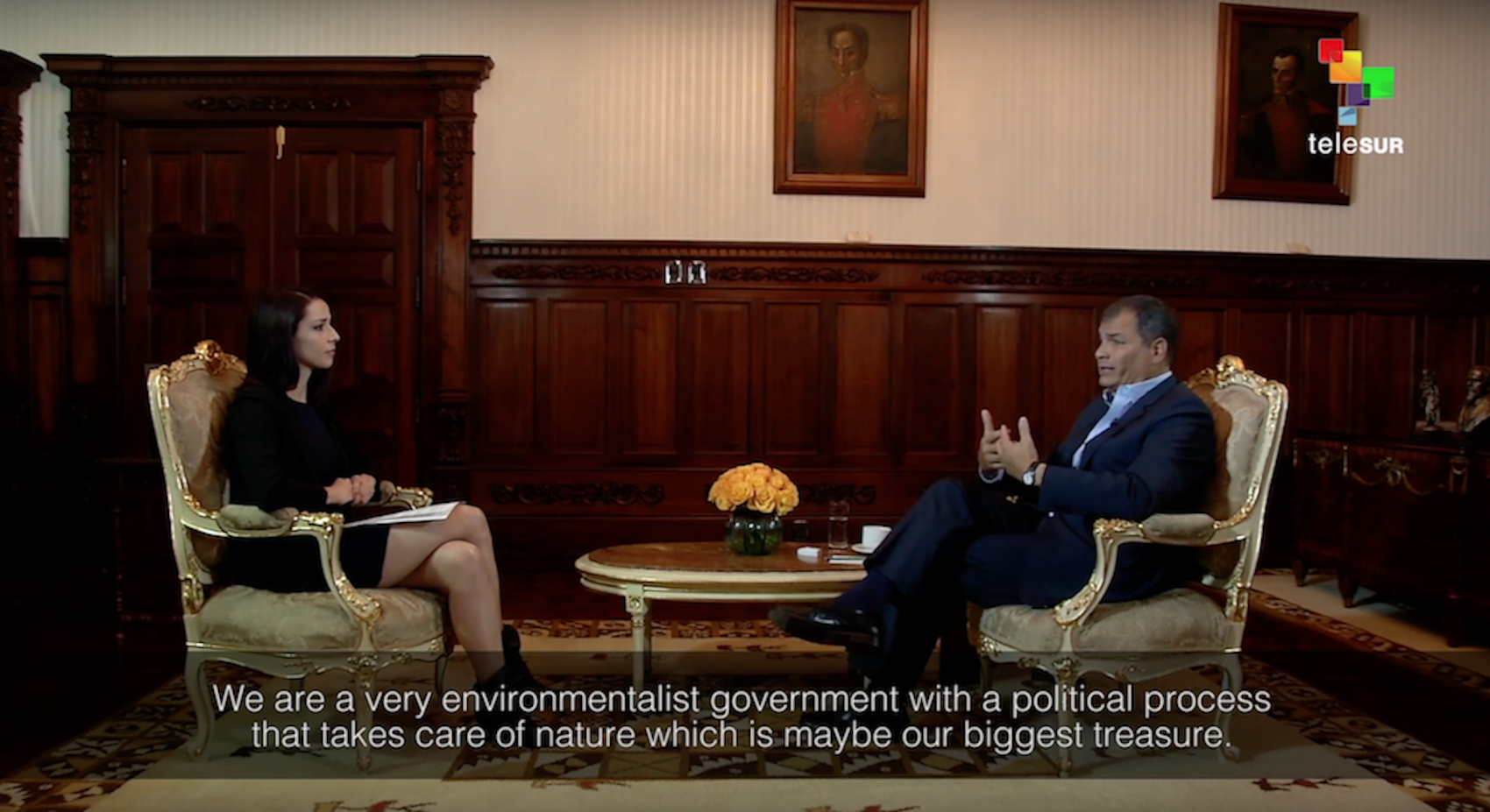 After touring Chevron's oil pollution in the Ecuadorean Amazon, Abby Martin sits down for an exclusive interview with Ecuador's president, Rafael Correa, about the legal battle against the corporation and push to decolonize the country from Western powers.
They discuss Ecuador's new constitution that grants legal rights to nature for the first time in history, the country's proposed ban against individuals using tax havens holding public office, and his administration's dismantling of neoliberalism, stressing that the world order must shift, so that people come before capital.
Despite its diplomatic relationship with the United States, Correa comments on how Ecuador remains the subject of ongoing regime change efforts and democratic subversion on behalf of the U.S. government through NGOs like USAID. However, Correa is determined that being in the crosshairs of U.S. Empire will only embolden their fight for independence.
When asked about whether Trump or Clinton would be better for the future of Latin America, Correa's response is surprising. He says Trump's crudeness would be better to "revitalize the left" in Latin America, but that Hillary would be better for the sake of people in the U.S.
Abby Martin Interviews Ecuador's President Rafael Correa 
**
FOLLOW // @EmpireFiles & @AbbyMartin
WATCH // YouTube.com/EmpireFiles