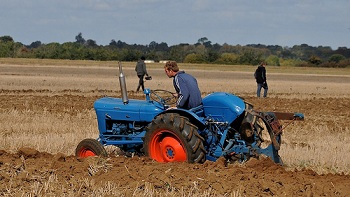 MEDIA ROOTS — Organic farmers, seed growers, and seed businesses took another step at reclaiming their land last month, as 83 plaintiffs representing over 300,000 farmers described Big Agribusiness Monsanto's harrassment in court. Monsanto threatens lawsuits against organic farmers for "patent infringement" if farmlands have any trace amounts of Monsanto's genetically-modified seeds. Additionally, many organic seeds have not even been planted for fear of any unwanted frankenplants which Monsanto might sue them over.
Willie Nelson successfully rallied many in the Occupy Movement to 'Occupy the Food System,' as hundreds supporting the organic industry assembled outside the federal courthouse in Manhattan for a motion hearing on January 31, 2012.
MR
***
NATION OF CHANGE – Judge Naomi Buckwald heard the oral arguments on Monsanto's Motion to Dismiss, and the legal team from Public Patent Foundation represented the rights of American organic farmers against Monsanto, maker of GM seeds, [and additionally, Agent Orange, dioxin, etc.]
After hearing the arguments, Judge Buckwald stated that on March 31st she will hand down her decision on whether the lawsuit will move forward to trial.
Jim Gerritsen, President of the Organic Seed Growers and Trade Association, has pointed out that there are 5th and 6th generation family farmers being pushed off their farms today, and because of a "climate of fear" (from possible lawsuits from Monsanto), they can't grow some of the food they want to grow.
Even organic dairy farmers have had to suffer lawsuits (from Monsanto) when they labeled their organic milk "non-BGH" referring to Monsanto's bovine growth hormone used by conventional dairies.
Read more about the 300,000 organic farmers suing Monsanto in federal court.
© 2012 Nation of Change
***
Photo by Flickr user Martin Pettitt