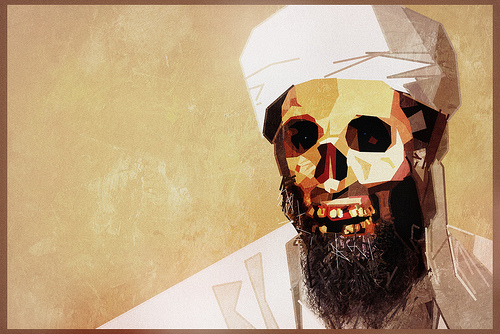 MEDIA ROOTS — It's been a whole year since Osama bin Laden was allegedly assassinated in a Pakistani Navy Seal raid, but that isn't stopping water-carrying media outlets and the White House from ratcheting up fears of terrorism, painting the potential for an 'anniversary attack.'  Not surprisingly, a federal judge recently ruled, because of 'national security,' the Obama Administration does not have to release photos or video of the raid.  We were told by the White House the Seals had helmet cams running in real-time during the operation.  However, they have now back peddled on that claim, stating no video exists, as the feed allegedly, and coincidentally, experienced an apparent 'black out' during the actual raid itself.
In a 2011 60 Minutes interview, a week after the raid, Obama said, "We have done DNA sampling and testing… we are absolutely sure it was him."  If they've done DNA testing to prove it, why can't they—at the very least—show us that evidence?  It raises many questions, among others, why they would need to do DNA testing at all, unless his body was unidentifiable to the naked eye.
The timing of Hurt Locker director Kathryn Bigelow's upcoming bin Laden raid movie could prove to be very convenient for the Obama re-election campaign.  She was granted exclusive access to classified documents detailing the accounts of the raid, but unlike most White House propaganda 'leaks,' this one will be in the form of a Hollywood film.  It's still in production, but one shoud expect the previews and TV spots for Bigelow's movie to help remind everybody why Obama 'keeps us safe' right before the November 2012 election.
Written by Robbie Martin of Media Roots

***

SALON — Earlier this week, an Obama-appointed federal judge ruled in favor of the government in a national security case (needless to say), when he denied a FOIA request to obtain all photos and videos taken during and after the raid in Pakistan that resulted in Osama bin Laden's death. The DOJ responded to the lawsuit by arguing (needless to say) that the requested materials "are classified and are being withheld from the public to avoid inciting violence against Americans overseas and compromising secret systems and techniques used by the CIA and the military." Among other things, disclosure of these materials would have helped resolve the seriously conflicting statements made by White House officials about what happened during the raid and what its actual goals and operating rules were.
But while the Obama administration has insisted to the court that all such materials are classified and cannot be disclosed without compromising crucial National Security secrets, the President's aides have been continuously leaking information about the raid in order to create politically beneficial pictures of what happened. Last August, The New Yorker published what it purported to be a comprehensive account of the raid, based on mostly anonymous White House claims, that made Barack Obama look like a mix of Superman, Rambo and Clint Eastwood; The Washington Post called it "a fascinating, cinematic-like account of the operation that killed Osama bin Laden."
Read more about Selective Bin Laden Leaking.
***
Photo by Flickr user Ssoosay