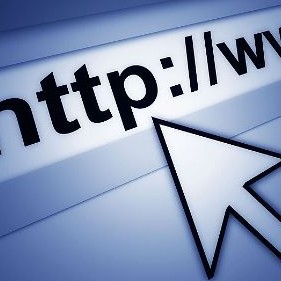 Two weeks ago, an internal Federal Communications Commission (FCC) memo was leaked, calling to remake today's neutral Internet into a 'pay to play' system like cable TV. If set in motion, these rules would abolish the Internet's longstanding the concept of Net Neutrality, or nondiscriminatory access online.
After the document was leaked, hundreds of thousands of Internet advocates flooded the FCC with calls and emails to oppose the pro-business proposal. Putting words to action, dozens of activists also formed a "People's Firewall" for eight days outside the FCC to demand an Internet free from corporate corruption.
The people's strong response forced the corporate media to finally cover the issue. As TIME Magazine reported:
"The Internet has become a new public utility, many Net-neutrality advocates argue, and should be treated as such. The nation's largest cable and phone companies fiercely oppose that idea — fearing greater regulation — and are mobilizing their lobbyists and allies on Capitol Hill to push back.
"The FCC's eighth-floor executive office has been thrown into chaos amid a mounting backlash that shut down its phone lines as a growing number of open-Internet advocates camp out in front of their office."
FCC chair Thom Wheeler even stopped by the camp to declare his support for an "open" Internet. Unfortunately, his rules benefit no one but giant telecommunications corporations. We must force the FCC to change these rules by reclassifying the Net as a common carrier so it can be regulated to protect Net Neutrality.
Thankfully, enormous people's pressure has already forced the FCC to consider implementing the Internet common carrier status. But we need to work together to push the commission to cement the notion of Net Neutrality once and for all.
Over the next four months, the FCC is hosting a public comment section through its official channels. During this time, education will be key to develop a national consensus that the Internet should operate as a public utility, with equal access to all.
Check out Abby Martin's interview with Matt Wood, Director of Free Press, about why you should care about the death of Net Neutrality:
Matt Wood of Free Press on the Death of Net Neutrality
**
Another must watch piece is Breaking the Set's coverage of the FCC protests and interview with Casey Rae, Director of Future of Music Coalition, about why Net Neutrality means so much to independent artists and musicians (Segment starts at 2:24).
Breaking the Set on the Fight to Save Internet Freedom
**
Take Action Now
Submit your comment to the FCC here.
Here's a blueprint:
"I urge you to reject the rules proposed on May 15, 2014 and restore online nondiscrimination by reclassifying broadband as a telecommunications service.
The FCC claims it wants an open Internet without fee based tiers, but the court has made it clear this can only be accomplished by reclassifying the Internet as a common carrier. This label is consistent with what the Internet is: a public utility where people have equal access to all sites and all sites are treated equally.
Please cement Net Neutrality into law."
Written by Kevin Zeese and Margaret Flowers. Edited by Abby Martin, photo by Internet Rock