THE INSTITUTE FOR RESPONSIBLE TECHNOLOGY– Something doesn't quite add up about genetically modified (GM) foods.
Big biotech claims that genetic engineering is a necessary step towards feeding the world's growing population. And yet debate still rages as to whether GM crops actually increase yields at all. Furthermore, the UN recently stated that 30,000 people a day were starving to death, but not because of underproduction of crops. It's simply through lack of access.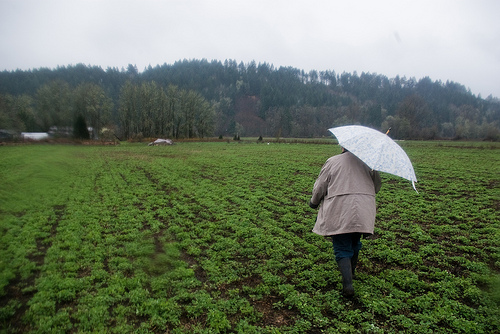 Independent scientific studies raised serious alarm bells over the safety of GM foods over a decade ago. But while this made front-page headlines in European newspapers, the North American mainstream media were conspiratorially silent.
Biotech companies stand to make billions from their seed patents. Governments and supreme courts have sanctioned the patenting of life itself. The planet's food supply is becoming increasingly dominated by fewer and fewer players.
If the biotech industry's stated intention of feeding the world is misguided or even misdirecting, is there another political agenda behind GM food? Have we been mis-sold? Were we even given a choice in the first place?
Jeffrey M. Smith, international bestselling author of Seeds of Deception and Genetic Roulette: The Documented Health Risks of Genetically Engineered Foods, reveals the shocking truth behind GM foods and the huge effort by governments and Biotech corporations to keep it out of the mainstream media and outside of your awareness.
WORDS: Jeffrey M. Smith
It looks the same—the bread, pies, sodas, even corn on the cob. So much of what we eat every day looks just like it did 20 years ago. But something profoundly different has happened without our knowledge or consent. And according to leading doctors, what we don't know may already be hurting us big time.
In May, the American Academy of Environmental Medicine (AAEM) publicly condemned genetically modified organisms (GMOs) in our food supply, saying they posed "a serious health risk." They called on the US government to implement an immediate moratorium on all genetically modified (GM) foods, and urged physicians to prescribe non-GMO diets for all patients.
GM-What?
Genetic engineering is quite distinct from selective breeding because it involves taking genes from a completely different species and inserting them into the DNA of a plant or animal. The long term effects of this for our health and our planet's biodiversity are unknown.
AAEM, an "Academy of Firsts," was the first US medical organization to describe or acknowledge Gulf War Syndrome, chemical sensitivity, food allergy/addiction, and a host of other medical issues. But the potential for harm from GMOs dwarfs anything they have identified thus far. It can impact everyone who eats.
More than 70% of the foods on supermarket shelves contain derivatives of the eight GM foods on the market—soy, corn, oil from canola and cottonseed, sugar from sugar beets, Hawaiian papaya, and a small amount of zucchini and crook neck squash. The biotech industry hopes to genetically engineer virtually all remaining vegetables, fruits, grains, and beans (not to mention animals).
The two primary reasons why plants are engineered are to allow them to either drink poison, or produce poison. The poison drinkers are called herbicide tolerant. They're inserted with bacterial genes that allow them to survive otherwise deadly doses of toxic herbicide. Biotech companies sell the seed and herbicide as a package deal, and US farmers use hundreds of millions of pounds more herbicide because of these types of GM crops. The poison producers are called Bt crops. Inserted genes from the soil bacterium Bacillus Thuringiensis produce an insect-killing pesticide called Bt-toxin in every cell of the plant. Both classes of GM crops are linked to dangerous side effects.
Read more about The Big GMO Cover-Up
© 2011 The Institute for Responsible Technology
Photo by Flickr user margaretkilljoy