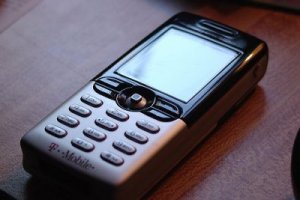 MEDIA ROOTS- Sometimes I forget that I am living in a police state, and then I hear about stories like this: last Thursday, Bay Area Rapid Transit (BART) shut off cellphone service at several stations in an attempt to stop a planned protest over another fatal shooting by BART police. It was spun as a preventative safety measure by BART and officials, but it's a disturbing commentary on how de-valued privacy and civil disobedience have become in our society.
BART is technically private, but it has all the auspices of a public space. You can argue that private industry has the right to interfere with first amendment rights being exercised on their property, but when a public transit company works in collusion with the telecommunications industry and the government to shut down modes of communication, how can you call it anything but Orwellian? What is the difference between Mubarak's regime cutting off the internet for Egyptians during the protests and BART officials cutting off the passengers' freedom? Corporations are technically "people," but how far are their rights allowed to infringe upon the rights and progress of a free society?
Abby
***
BREITBART– An illegal, Orwellian violation of free-speech rights? Or just a smart tactic to protect train passengers from rowdy would-be demonstrators during a busy evening commute?
The question resonated Saturday in San Francisco and beyond as details emerged of Bay Area Rapid Transit officials' decision to cut off underground cellphone service for a few hours at several stations Thursday. Commuters at stations from downtown to near the city's main airport were affected as BART officials sought to tactically thwart a planned protest over the recent fatal shooting of a 45-year-old man by transit police.
Two days later, the move had civil rights and legal experts questioning the agency's move, and drew backlash from one transit board member who was taken aback by the decision.
"I'm just shocked that they didn't think about the implications of this. We really don't have the right to be this type of censor," said Lynette Sweet, who serves on BART's board of directors. "In my opinion, we've let the actions of a few people affect everybody. And that's not fair."
Similar questions of censorship have arisen in recent days as Britain's government put the idea of curbing social media services on the table in response to several nights of widespread looting and violence in London and other English cities. Police claim that young criminals used Twitter and Blackberry instant messages to coordinate looting sprees in riots.
Read more about SF Cell Shutdown: Safety issue, or Hint of Orwell?
Photo by Flickr user Aracio Olvarado