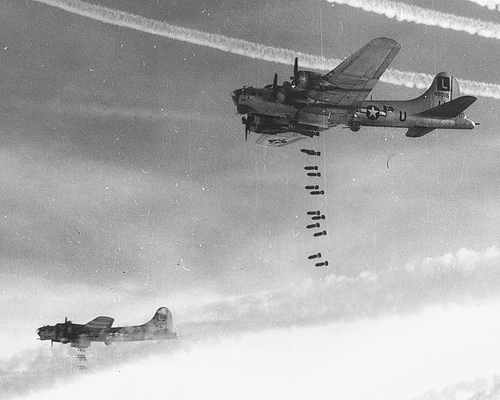 CHRISTIAN SCIENCE MONITOR– Several US unmanned aerial vehicles, or drones, fired a volley of missiles at houses in a village in Pakistan's northwest on Tuesday and killed roughly 16 alleged Taliban militants, news agencies reported. Information on civilian casualties, if any, was not immediately available.
Agence France-Presse cited an unidentified Pakistani security official as saying that about 18 US missiles were fired at targets in the village of Dattakhel. Earlier news reports put the death toll at about 10. A later report by CNN claimed 29 killed.
The attack is just the latest confirmation of the commitment President Barack Obama has made to the assassination campaign inside Pakistan — a close US ally — that began under his predecessor, President George W. Bush.
The Long War Journal, a blog that focuses its coverage on the war efforts in Iraq and Afghanistan, has been tracking US drone and other air power attacks in Pakistan for some time. Using open-source information, the blog tallied five US aerial attacks in Pakistan in 2007 and 36 in 2008, most of those in the last half of that year.
In 2009, President Obama's first year in office, the tempo of such attacks in Pakistan increased 47 percent, to 53. The vast majority of these have been carried out with drones.
Tuesday's strike brought this year's tally to 12, with just over 100 fatalities. That's just under a quarter of last year's total. If that pace were matched for the rest of the year, there will be 134 US attacks inside Pakistan.
The Long War Journal says that 258 militants and 31 civilians were killed in these attacks in 2007, while 463 militants and 43 civilians were killed in 2008. It reports no civilian casualties so far this year.
Continue reading about Obama Upping Drone Attacks.
Photo by Foqus flickr user
© COPYRIGHT CHRISTIAN SCIENCE MONITOR, 2010