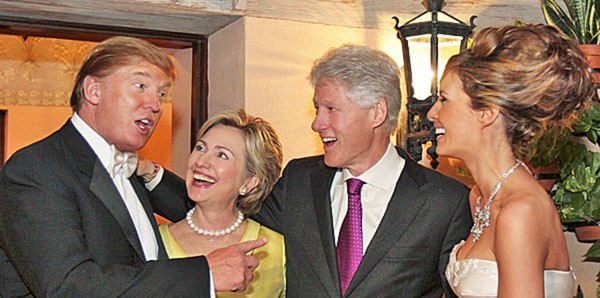 If you're in need of information to help make your decision for election day, or if you just need a detox from the corporate media circus, here is a list of all election coverage on The Empire Files.
Help combat the US Empire's election propaganda with a dose of reality with Abby Martin.
– Interview with socialist presidential candidate Gloria La Riva
– Interview with Green Party presidential candidate Jill Stein
– Documentary on Hillary Clinton and her rise to wealth and power
– Documentary on John Podesta and the Wikileaks revelations
– Noam Chomsky explains how both parties have moved far to the right of the political spectrum
– Ralph Nader discusses how the U.S. elections are rigged for banks and corporations
– Kshama Sawant talks about strategies for advancing a progressive program
– Voices protesting outside the first Clinton-Trump debate: Interview compilation and teleSUR snapshot
– Abby Martin's live response to the second presidential debate
– Progressive panel discussion following the first Democratic primary debate
Follow The Empire Files on Twitter, Facebook, Instagram and YouTube!