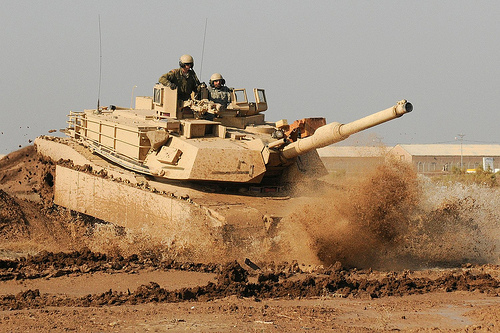 ALTERNET– In the nineteenth century, it was a fort used by British forces. In the twentieth century, Soviet troops moved into the crumbling facilities. In December 2009, at this site in the Shinwar district of Afghanistan's Nangarhar Province, U.S. troops joined members of the Afghan National Army in preparing the way for the next round of foreign occupation. On its grounds, a new military base is expected to rise, one of hundreds of camps and outposts scattered across the country.
Nearly a decade after the Bush administration launched its invasion of Afghanistan, TomDispatch offers the first actual count of American, NATO, and other coalition bases there, as well as facilities used by the Afghan security forces. Such bases range from relatively small sites like Shinwar to mega-bases that resemble small American towns. Today, according to official sources, approximately 700 bases of every size dot the Afghan countryside, and more, like the one in Shinwar, are under construction or soon will be as part of a base-building boom that began last year.
Existing in the shadows, rarely reported on and little talked about, this base-building program is nonetheless staggering in size and scope, and heavily dependent on supplies imported from abroad, which means that it is also extraordinarily expensive. It has added significantly to the already long secret list of Pentagon property overseas and raises questions about just how long, after the planned beginning of a drawdown of American forces in 2011, the U.S. will still be garrisoning Afghanistan.
400 Foreign Bases in Afghanistan
Colonel Wayne Shanks, a spokesman for the U.S.-led International Security Assistance Force (ISAF), tells TomDispatch that there are, at present, nearly 400 U.S. and coalition bases in Afghanistan, including camps, forward operating bases, and combat outposts. In addition, there are at least 300 Afghan National Army (ANA) and Afghan National Police (ANP) bases, most of them built, maintained, or supported by the U.S. A small number of the coalition sites are mega-bases like Kandahar Airfield, which boasts one of the busiest runways in the world, and Bagram Air Base, a former Soviet facility that received a makeover, complete with Burger King and Popeyes outlets, and now serves more than 20,000 U.S. troops, in addition to thousands of coalition forces and civilian contractors.
Continue reading about the Sprawl of US Military Bases in Afghanistan.
© ALTERNET, 2010
Photo by flickr user US Army