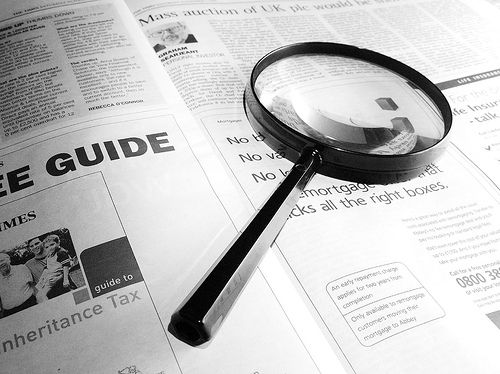 Democracy Now! has spent this week examining the revelations behind the first installments of State cables released by WikiLeaks on Sunday. Below is a collection of the outlet's interviews and broadcasts covering torture, renditions, secret U.S. War Ops in Pakistan, U.S. pressure on other countries to thwart justice, and the most startling leaks that have yet to come.
WikiLeaks Reveals U.S. Tried to Thwart Spanish Probes of Gitmo Torture and CIA Renditions
The latest disclosures from the massive trove of diplomatic cables published by WikiLeaks reveal U.S. officials tried to influence Spanish prosecutors and government officials to drop court investigations into torture at Guantánamo Bay and CIA extraordinary rendition flights. We speak to Scott Horton, an attorney specializing in international law and human rights and a contributing editor of Harper's Magazine.
Leaked Cables Reveal U.S. Pressured Spain to Drop Case of Cameraman Killed in 2003 Attack on Journalists in Baghdad
Leaked U.S. embassy cables from Madrid reveal the United States pressured the Spanish government to close a court case brought by the family of a Spanish cameraman, José Couso. Couso was killed in Baghdad when a U.S. Army tank fired on the Palestine Hotel, which was filled with journalists, on April 8, 2003. Three U.S. soldiers have been indicted in Spanish court for Couso's death. "I am outraged," says Javier Couso, the brother of José Couso. "I can't believe my government conspired with a foreign government… It seems we are citizens, or at least a small province, of the empire of the United States."
Jeremy Scahill: WikiLeaks Cables Confirm Secret U.S. War Ops in Pakistan
Despite sustained denials by the Pentagon, the leaked cables from WikiLeaks confirm that U.S. military special operations forces have been secretly working with the Pakistani military to conduct offensive operations and coordinate drone strikes in the areas near the Afghan border. A U.S. embassy cable from October of 2009 states: "These deployments are highly politically sensitive because of widely-held concerns among the public about Pakistani sovereignty and opposition to allowing foreign military forces to operate in any fashion on Pakistani soil." The cables confirm aspects of a story about the covert U.S. war in Pakistan published in The Nation magazine last year by investigative journalist and Democracy Now! correspondent Jeremy Scahill.
"We Have Not Seen Anything Yet": Guardian Editor Says Most Startling WikiLeaks Cables Still to be Released
In the coming days, we are going to see some quite startling disclosures about Russia, the nature of the Russian state, and about bribery and corruption in other countries, particularly in Central Asia," says Investigations Executive Editor David Leigh at the Guardian, one of the three newspapers given advanced access to the secret U.S. embassy cables by the whistleblower website, WikiLeaks. "We will see a wrath of disclosures about pretty terrible things going on around the world." Leigh reviews the major WikiLeaks revelations so far, explains how the 250,000 files were downloaded and given to the newspaper on a thumb drive, and confirms the Guardian gave the files to the New York Times. Additional cables will be disclosed throughout the week.
U.N. Special Rapporteur Juan Méndez: Instead of Focusing on Assange, U.S. Should Address WikiLeaks Disclosure of Torture
One of the leaked U.S. State Department cables released by WikiLeaks urges diplomats to gather intelligence about "plans and intentions of member states or U.N. Special Rapporteurs to press for resolutions or investigations into U.S. counter-terrorism strategies and treatment of detainees in Iraq, Afghanistan or Guantanamo." We speak to Juan Méndez, the new U.N. Special Rapporteur on Torture and Other Cruel, Inhuman and Degrading Treatment or Punishment. He has called on the United States to investigate and prosecute torture committed under former President George W. Bush. He also said he hopes to visit Iraq and Guantánamo Bay to probe widespread torture allegations. Méndez says, "We seem to be focusing on whether disclosing [the cables] merits some kinds of action against Julian Assange… I am very concerned about the documents that show that thousands of people first imprisoned by U.S. forces [were] transferred to the control of forces in Iraq and perhaps even in Afghanistan, where they knew they were going to be tortured."
photograph by Jan Krömer