(Video below)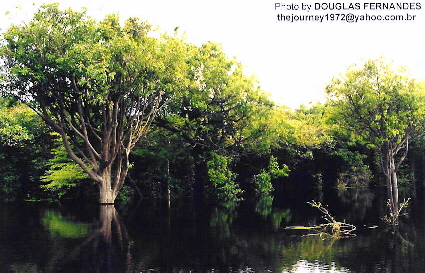 NATIONAL GEOGRAPHIC– Officials from Brazil's Indian affairs agency, FUNAI, say they have confirmed the existence of a previously unknown indigenous group in the rugged folds of the western Amazon. The tribe, believed to number as many as 200 people, was initially discovered through the examination of satellite images of rain forest clearings and confirmed by aerial reconnaissance flights earlier this year.
The overflights revealed three separate clearings and four large communal dwellings, known as malocas, clustered in the dense jungles of the Javari Valley Indigenous Reserve in far western Brazil. Specialists in matters pertaining to isolated Indians estimate the population of uncontacted tribes by examining the size and number of dwellings, as well as any gardens the inhabitants might have under cultivation. The recently discovered tribe is reported to have planted tracts of corn, banana, and low-to-the-ground bushes that might be peanuts or cassava.
Into the Jungle
The Javari — a sprawling rain forest reserve half the size of Florida — is home to the largest concentration of uncontacted tribes in the entire world. There are at least eight uncontacted indigenous communities, and perhaps as many as fourteen, inhabiting the upland forests in the headwaters of the rivers that drain the Vale do Javari Indigenous Land. It's an area with which I have more than a passing familiarity. In 2002, I accompanied a team from FUNAI's elite unit, the Department of Isolated Indians, on a three-month expedition through the reserve's primeval forest to track a mysterious indigenous tribe known as the flecheiros — the Arrow People.
Read full article about Uncontacted Tribe Discovered in Brazilian Amazon.
© 2011 National Geographic
New footage of one of the world's last uncontacted tribes living in the Brazilian rainforest.

Jose Carlos Meirelles works for FUNAI, a government agency that protects Brazil's indigenous people. Because of the threat posed by illegal logging and mining, he believes that the fight to protect these people depends on proving and publicising their existence. This aerial footage was shot from 1km away using a stabilised zoom lens.

Brazil is thought to be home to around 70 isolated tribes.
© 2011 BBC
Photo by Flickr user The Journey 1972