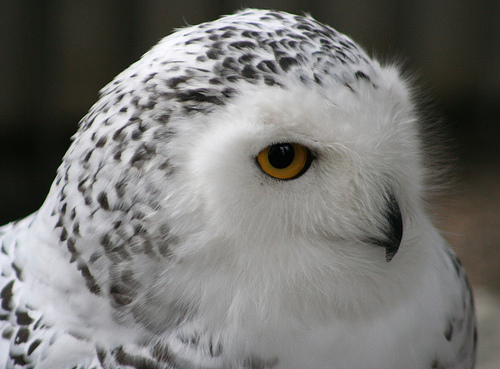 PRESS & JOURNAL– A lonely and lovelorn snowy owl is still languishing in the Western Isles without a female companion. It is now seven years since the large white owl, the same species as Harry Potter's faithful companion Hedwig, first appeared in the Outer Hebrides.

Each year he takes up his pattern of nomadic wandering in quest of a mate. In the past, the big bird's search has taken him all around the islands, including visits to North Uist, Lewis, Harris and even remote St Kilda, but sadly all to no avail.

It is thought the roaming Romeo is at least eight years old. He was identified as male when his white feathers lost some of the black flecking more commonly recorded in younger snowy owls. From his plumage and visits, local RSPB Scotland staff can ascertain he is the same bird and has been without a mate for years now.

But they do say that good things come to those who wait. Hopes were raised in 2008 when the bird was joined by another wandering snowy owl, but dreams of a happy ending were dashed when it emerged it too was male.

No snowy owl has bred in Britain since 1975 when, famously, a pair bred in Shetland.
Continue reading about Lovelorn Snowy Owl Continues 7 Year Quest to Find Mate.
© COPYRIGHT PRESS & JOURNAL, 2011
Photo by Flickr User Envirotex