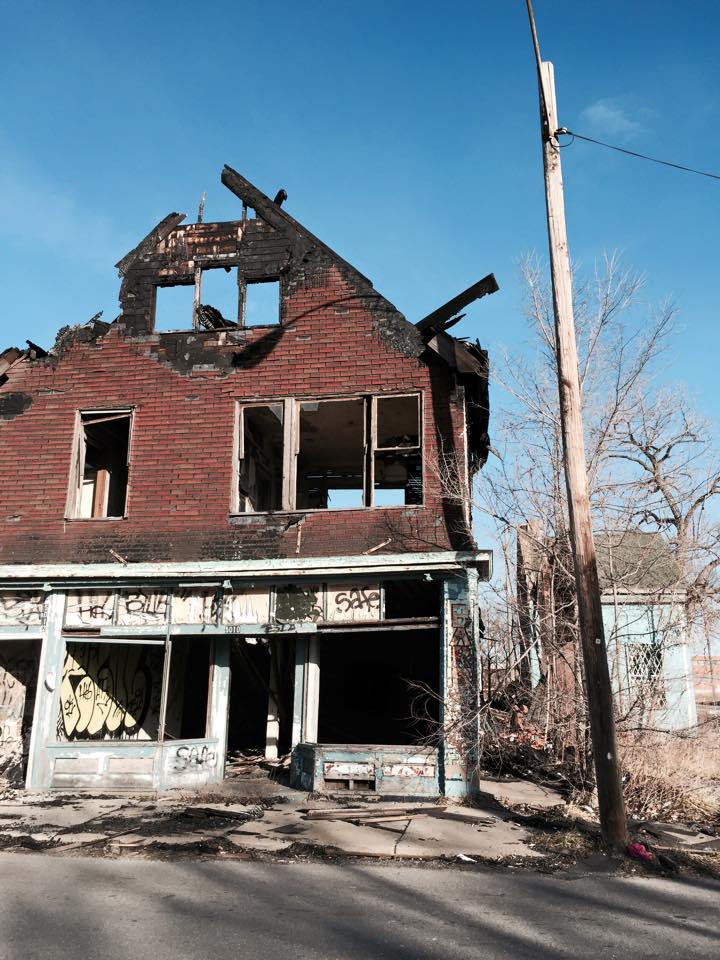 Six years ago, Congress passed a bailout to the tune of 80 billions dollars funded by American taxpayers to rescue the bankrupt auto industry, mostly based in Detroit. But when the Motor City itself needed help and retirees were on the brink of losing everything, the money was nowhere to be found, apparently to avoid "meddling" in the bankruptcy process.
Fast forward to today, where the government admits it "only" lost 9.3 billion taxpayer dollars to the auto makers – an amount that could transform the lives of hundreds of thousands of Detroit residents.
And despite the rhetoric that Detroit is on the up and up, there's still an insurmountable amount of suffering and neglect plaguing the city. Much of Detroit is in squalor, with skyrocketing rates of poverty, homelessness, and even cuts to vital resources like water where 40% of the population faces shut-offs.
At the end of the day, it's a story of priorities. If this country continues to prioritize guns over water, bombs over shelter, and bloodshed over life, then it won't just be Detroit that needs saving.
Breaking the Set recently traveled to Detroit to delve deeper into the roots of the bankruptcy as well as connect with activists working tirelessly to help bring city residents back on their feet.
**
Detroit Part I: Extinguishing the Homeless & Shutting Off Human Rights
**
 Detroit Part II: Bankruptcy Dictatorship & Foreclosed Futures
**
Donate to the Detroit Water Brigade here. Find out more about The Tricycle Collective here.
Follow me @AbbyMartin and let me know what you think at #BTSDetroit