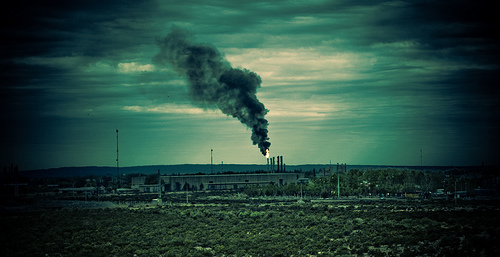 LAHT – A 7-month-old baby survived alone for three days with a bullet wound in its chest beside the bodies of its parents and brother, who died in an apparent suicide pact brought on by the couple's terror of global warming, the Argentine press said Saturday.
The incident, reported by the daily Clarin, occurred in a modest dwelling in the city of Goya in the northeastern province of Corrientes, where Francisco Lotero, 56, and Miriam Coletti, 22, lived with their two small children.

According to sources cited by the Buenos Aires morning paper, the couple's neighbors smelled a strong odor coming from the Lotero's house on Thursday. Police entered the home and found a Dantesque scene: the lifeless bodies of the couple, each shot in the chest, and their 2-year-old son, who had been shot in the back.

In another room, police found a 7-month-old baby still alive but covered in blood from a bullet wound in the chest. It was taken to hospital immediately and its condition is improving hourly, according to doctors' reports.

The cops found a letter on the table alluding to the couple's worry about global warming and their anger at the government's lack of interest in the matter.
© COPYRIGHT LAHT, 2010
Photo by Flickr user A6U571N