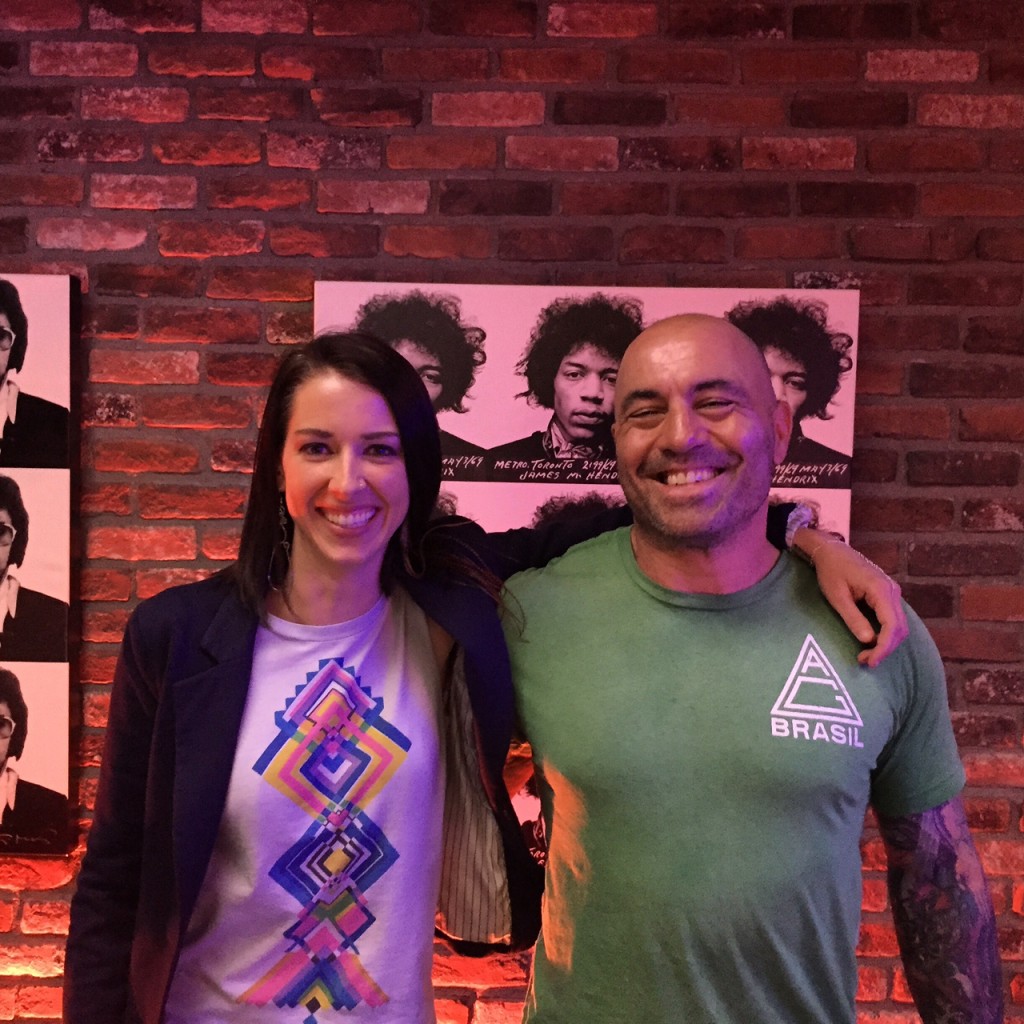 Comedian Joe Rogan's unfiltered podcast The Joe Rogan Experience (JRE) features a variety of awesome guests whose topics range from ancient civilizations to the police state.
I always love joining Joe while in LA, and recently got to discuss with him everything from Islam to the need for a new economic model.
Many fucks are said, so if you're offended by swearing please skip the broadcast.
The Joe Rogan Experience with Abby Martin
**
To download this podcast go here. Check out the last podcast I did with Joe focusing on Israel's war on Gaza and the Drug War.
Some of my favorite topics to hear Joe and his guests wax philosophy about are space and consciousness, so I invited him on Breaking the Set to talk string theory, invisible aliens and collective DMT dreams.
 Joe Rogan on Breaking the Set
**
While in Cali I also stopped by Bonoboville to speak to Dr. Susan Block, a sex therapist specializing in the philosophy of ethical hedonism. On her weekly radio show, we discussed everything from US hegemony to ecosexuality.
For a sweet write-up about the interview and an audio file to download it, go here.
**
Abby Martin | @AbbyMartin