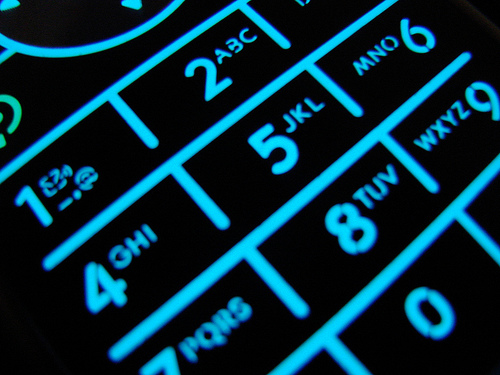 THE HUFFINGTON POST – The open Internet's role in popular uprising is now undisputed. Look no further than Egypt, where the Mubarak regime today reportedly shut down Internet and cell phone communications — a troubling predictor of the fierce crackdown that has followed.
What's even more troubling is news that one American company is aiding Egypt's harsh response through sales of technology that makes this repression possible.
The power of open networks is clear. The Internet's favorite offspring — Twitter, Facebook and YouTube — are now heralded on CNN, BBC and Fox News as flag-bearers for a new era of citizen journalism and activism. (More and more these same news organizations have abandoned their own, more traditional means of newsgathering to troll social media for breaking information.)
But the open Internet's power cuts both ways: The tools that connect, organize and empower protesters can also be used to hunt them down.
Telecom Egypt, the nation's dominant phone and Internet service provider, is a state-run enterprise, which made it easy on Friday morning for authorities to pull the plug and plunge much of the nation into digital darkness.
Moreover, Egypt also has the ability to spy on Internet and cell phone users, by opening their communication packets and reading their contents. Iran used similar methods during the 2009 unrest to track, imprison and in some cases, "disappear" truckloads of cyber-dissidents.
The companies that profit from sales of this technology need to be held to a higher standard. One in particular is an American firm, Narus of Sunnyvale, Calif., which has sold Telecom Egypt "real-time traffic intelligence" equipment.
Narus, now owned by Boeing, was founded in 1997 by Israeli security experts to create and sell mass surveillance systems for governments and large corporate clients.
The company is best known for creating NarusInsight, a supercomputer system which is allegedly used by the National Security Agency and other entities to perform mass surveillance and monitoring of public and corporate Internet communications in real time.
Narus provides Egypt Telecom with Deep Packet Inspection equipment (DPI), a content-filtering technology that allows network managers to inspect, track and target content from users of the Internet and mobile phones, as it passes through routers on the information superhighway.
Other Narus global customers include the national telecommunications authorities in Pakistan and Saudi Arabia — two countries that regularly register alongside Egypt near the bottom of Human Rights Watch's world report.
Click to continue reading what Democrats and Republicans are saying about Narus' role in Egypts brutal crackdown.
© COPYRIGHT HUFFINGTON POST, 2011
Written by Timothy Karr
As the Campaign Director for Free Press and SavetheInternet.com, Karr oversees campaigns on public broadcasting and noncommercial media, fake news and propaganda, journalism in crisis, and the future of the Internet. Before joining Free Press, Tim served as executive director of MediaChannel.org and vice president of Globalvision New Media and the Globalvision News Network.
Photograph by Flickr user: Samantha Celera