"Acts of resistance are moral acts. They take place because people of conscience understand the moral, rather than the practical, imperative of rebellion. They should be carried out not because they are effective, but because they are right." – Chris Hedges, Death of the Liberal Class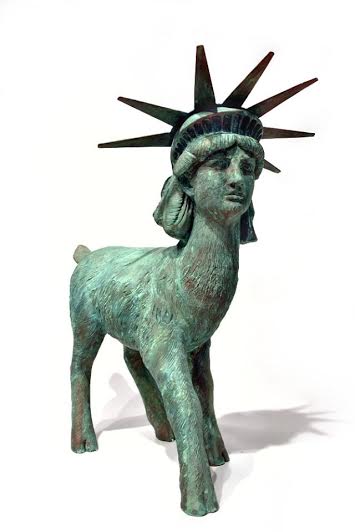 Obey. Consume. Do not inquire further.
This is the mantra of many co-opted corporate news networks that exist as echo chambers for corporatism. It's no different on the hill – bought and paid politicians are nothing more than suits, tailor-fit and rigged for white-collar criminality.
Yet according to journalist Chris Hedges, the corporate state is declining fast. Despite its optimistic branding, Hedges says that economic models based on profit and growth alone are "systems of death." With this wealth driven culture at the wheel, we're undeniably heading toward economic and environmental catastrophe.
Hedges explains that political reform has been made obsolete with the death of the liberal class. When it comes to Wall Street and the war economy, there's a bipartisan consensus cloaked in the illusion of partisan difference. Left is the new right. Blue is the new red. Hedges claims the antidote to this unsustainable system is artistic resistance:
"Those who resist with force cannot hope to defeat the corporate state. They will not sustain the cultural values that must be sustained if we are to have a future worth living. Armed resistance movements are always mutations of the violence that spawned them… Music, theatre, art, poetry, journalism, literature, dance, and the humanities, including the study of philosophy and history, will be the bulwarks that separate those who remain human from those who become savages."
Made in the spirit of Hedges' call to engage in subversive forms of art, the documentary Obey is a testament to art with teeth. From mass media's connection to the perpetual war economy to Hedges' prognostication of the demise of the capitalist state, Obey renders dissent in lucid multifaceted form.
***
Obey: Film Based on Chris Hedges Death of a Liberal Class
by British filmmaker and illustrator Temujin Doran
***
Written by Mike David Micklow
Photo by Anthony Freda Studio