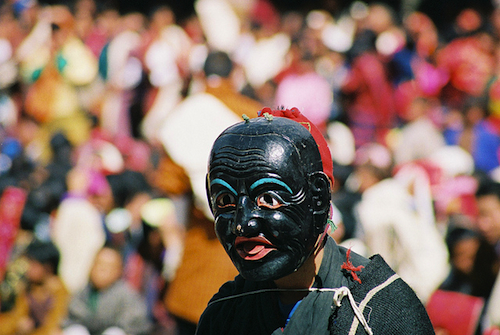 On March 20, the world celebrated International Day of Happiness, a day initiated by the Kingdom of Bhutan at the United Nations in 2012. The small Himalayan country of about 730,000 people became famous for introducing to the world Gross National Happiness (GNH), a holistic development index that goes beyond the solely economic focus of Gross Domestic Product (GDP) to measure the emotional and spiritual well being of Bhutan's people. It was a revolutionary idea by the fourth Dragon King Jigme Singye Wangchuck that continues to resonate in the West.
March 24 is the United Nations International Day for the Right to the Truth Concerning Gross Human Rights Violations and for the Dignity of Victims. This day honors the important work of Archbishop Oscar Arnulfo Romero, who was assassinated on March 24, 1980 after years of denouncing violations of human rights in El Salvador. More broadly, the purpose of the day is "to promote the importance of the right to truth and justice" for victims of gross and systematic human rights violations.
I live in the contradiction between these two United Nations observances. I am a victim of gross human rights violations and I am from Bhutan, land of Gross National Happiness.
It may be the West's long-standing tendency to romanticize the East as Shangri-La, the cloud-shrouded utopic counterpart to its own well-lit capitalistic world, that has made it so easy for otherwise critically-minded skeptics to accept Bhutan's GNH campaign without much question. However, behind this government-proclaimed happiness lurks a reality of ethnic purging, property confiscation and redistribution, and a systematic erasing of history, all in the name of the government's "One Nation, One People" policy. In fact, the last three decades have brought little happiness to my Nepali-speaking people, known as Lhotsampas, who have inhabited Bhutan's southern foothills since the times of British India.
Beginning in the late eighties, the Bhutanese government's "One Nation, One People" campaign led to a violent ethnic cleansing of its southern population. According to the Global Post:
"By the end of 1990, the 'Bhutanization' campaign had escalated to harassment, arrests and the burning of ethnic Nepali homes. Many fled, but the army also expelled tens of thousands, forcing them to sign forms renouncing any claims to their homes and homeland."
All of this happened to my people. My 60-year-old father and several brothers were beaten publicly, one imprisoned and tortured for five years. In total, the Royal Government's harsh campaign created an estimated 108,000 Lhotsampa refugees, evicting a staggering one-sixth of Bhutan's total population. Lhotsampas who remain in Bhutan today continue to endure treatment as second-class citizens, while their history is being erased before their eyes. For example, after the redistribution and resettlement of northern Bhutanese in the lands of Bhutanese refugees, the names of the villages, towns and landmarks are changed. Thus, my little village known as "Surey" since the first settlement of Lhotsampas is now rechristened as "Jigmecholing" like thousands of others.
While many, like myself, have found refuge in other countries, thousands more still languish in refugee camps, and none have been allowed to return to their homes. Even those who have settled into new lives in the United States and elsewhere are rankled by what they perceive as the government's concerted effort to erase the facts from the world's collective memory and to rewrite history in such a way as to frame Lhotsampas as recent immigrants to a country that had been their homeland for generations.
The other tactic used by the government to discredit Lhotsampas is to frame them all as terrorists. Indeed, in response to the government's brutal and relentless policies of ethnic purging, groups associated with Lhotsampas youths have carried out violent activities along Bhutan's border with India. Extremists have staged protests, burnt the national dress, tried to destroy bridges, and have even killed people. However, the overwhelming majority of Lhotsampas, who hold up Gandhi as a hero of nonviolence, condemn these activities. Such violent behavior does not represent the Southern Bhutanese community, and the government has a duty to decipher right from wrong. Instead, it branded all of its southern citizens as anti-nationals, distributing images of violence carried out by fringe groups to foreign visitors in order to portray a democratic uprising as a terrorist movement. But where are the pictures of the police killing Lhotsampas on the streets?
We are calling for the international community to urge a Truth and Reconciliation Commission in order to reveal the human rights abuses of the Bhutanese government against the Lhotsampa people. The world has a right to know our stories as Bhutan refugees and to keep our true history in Bhutan even if they cast a shadow on Bhutan's well-loved policy of "Gross National Happiness."
Sign the petition for a Congressional Hearing about Bhutan: Ethnic Cleansing vs Gross National Happiness.
Written by Dick Chhetri, who can be reached at [email protected]
Photo by Flickr User Anja Disseldorp