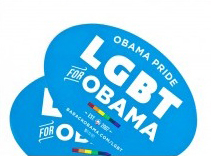 MEDIA ROOTS — "Which do you think came first: [Obama's] announcement of his "support" for same sex marriage, or the marketing campaign to promote it?" –Media Roots Commenter.

Here at Media Roots, it's sometimes hard to hold onto our ideals without having Obama's ever vigilant marketing campaign evoke our most cynical tendencies. Immediately after the President's carefully orchestrated, yet commendable, announcement coming out in support of same sex marriage, an interesting link appeared in the official Obama campaign store. The store section is called "LGBT for Obama" and it carries a plethora of items, including a shirt sporting the slogan "I'm Out for Obama" and a shirt for toddlers stating "My 2 Dads Support Obama." Actually, just take a look for yourself below at a few of the best… our cynicism has been tested enough for one morning.

Disclaimer: While Media Roots supports civil liberties for all, including same sex marriage, we continue to be critical of the sitting President, notwithstanding campaign rhetoric. We are not content with mere proclamations, and will wait for action instead.
Written by Robbie Martin


***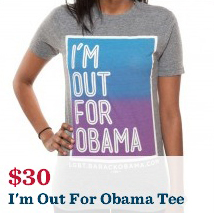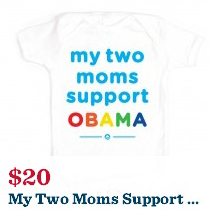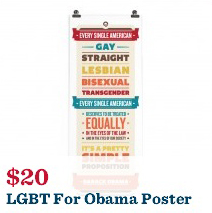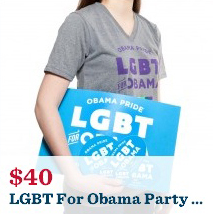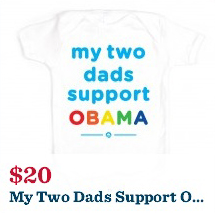 ***