The Morning Mix with Project Censored – January 6, 2012 at 8:00am
Click to listen (or
download
)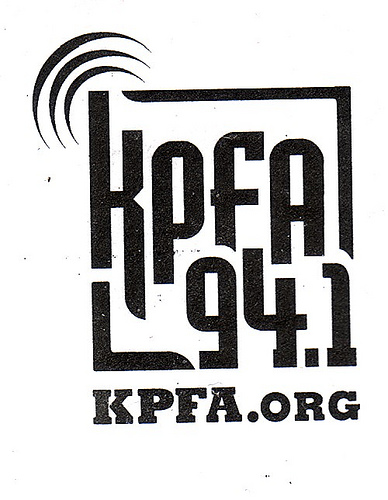 MEDIA ROOTS – On the Project Censored Show on the Morning Mix today Peter Phillips, Andy Roth, and Abby Martin from Media Roots address the questions of Strategies for Occupy: Can a non-violent social movement be effective and remain non-violent in the face of a repressive empire?
Featuring interviews with Dr. Cynthia Boaz, Political Science professor in nonviolent struggles at Sonoma State University and rapper and activist Boots Riley with the Occupy Oakland Movement, with in studio music by singer songwriter Vic Sadot. Steve Seltzer with Work Week Radio gives the labor news and the hour rounds out with Ted Rall, author of the Anti-American Manifesto and Michael Nagler, former Chairperson of UC Berkeley's peace and Conflict Studies Program.
Boots Riley is an musician, vocalist, writer, and public speaker known for being the front person and producer of The Coup as well for Street Sweeper Social Club. The Occupy movement doesn't have a leader, but Oakland activist-rapper Boots Riley has been actively involved since day one with the local Occupy Oakland movement.
Cynthia Boaz is an assistant professor of Political Science at Sonoma State University. Dr. Boaz specializes in political development, nonviolent conflict and nonviolent struggle. She researches poltical communications with an emphasis on media coverage of democracy struggles and is the vice president of the Metta Center of Nonviolence Education.

Ted Rall is a syndicated poltical cartoonist, opinion columnist, graphis novelist whos work has appeared in hundreds of publications including the New York Times and the Washington Post. His current book is The Anti-American Manifesto, 2010, Seven Stories Press. Ted argues that America is headed for a economic and political collapse and that we need to intervene with a revolutionary movement that changes our current form of government.

Michael Nagler has devoted his life to exploring nonviolence as an alternative to war. Professor Emeritus of Languages at the University of California, Berkeley, and founder and former chairperson of the University's Peace and Conflict Studies program, Nagler has become one of the world's most widely respected peace scholars and activists. He is President of the Board for the Metta Center of Nonviolence Education.
***