Media Roots Music- Atop Set #9 by Media Roots
MEDIA ROOTS– My ninth set for Media Roots Music is inspired by tracks that display music and vocals working together in beautiful harmony. Every track on this playlist resonates deeply with me, and I hope the songs put loving energy into your lives as well. The mix is dedicated to Orpheus, the Greek God of music and poetry– may we all fully experience life with the creativity and love that he did.
All the featured music on the mix can be found through searching discogs.com or by emailing me: [email protected].
Akkad the Orphic Priest aka ATOP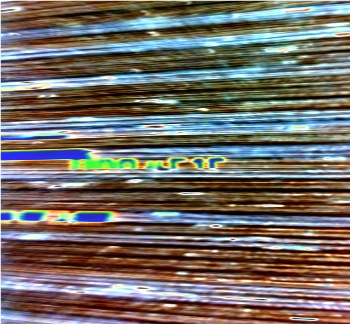 Artist List:
Gil Scott-Heron & Jamie XX – I'm New Here
The Hundred in the Hands – This Day is Made
Clouds – Protecting Hands pt 2
Holy Other – Yr Love
Blue Daisy & Anneka – Raindrops
Cant – Bang
Guido – Beautiful Complication
Snow Ghosts – And the Moon
Throwing Snow & Py – Nettles & Gangs
Jamie Woon – Wayfaring Stranger (Burial rmx)
SBTRKT – Never Never
Zomby – Black Orchid
EPROM – Dirty Diamonds feat Sleepyhead
Machinedrum – I'm a Brat
oOoOO – Sedsumting
Machinedrum – YVY
oOoOO – EGPTYNLVR
Balam Acab – Motion
Chris & Cosey – October Love Song
Broadcast – Corporeal
LA VAmpires & Zola Jesus – Eulogy
Crystal Castles – Year of Silence
Starkey – Playing with Fire (iTAL tEK rmx)
Com Truise – VHS Sex
Cygnus – Sendai7tr7
Listen to another edition of Media Roots Music – Goldsmithing For Electro Orchestrations, another Atop Set #8, or an edition of Media Roots Radio– Imperialism, Self Censorship & Spying