Media Roots Music- Atop Set #7 by Media Roots
MEDIA ROOTS– This set is a tribute to love in its numerous forms. May love continue to inspire us, bring us together and tear us apart. Moreover, let love keep life interesting and worth living.
For CET with love eternal,
Akkad the Orphic Priest aka ATOP
All the featured music on the mix can be found through searching discogs.com or by emailing me: [email protected].
Artist List: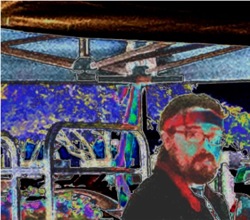 Bryn Thomas – Chatter
Arkist – Fill My Coffee
Jus Wan – Miles Away
Vezelay – Archetype
The Chain – Lostwithiel
Silkie – Boogie Boy
Mount Kimbie – Brave's Chords
Poborsk – Nocturne
Marcus Intalex – Wacky Races
Anti-G – It's just Fresh Hip Hop
DNAEBEATS – Brick Lane
Kuedo – Take Off Remix
eleven tigers – Ocean
Kingdom & Girl Unit – Ride It Every Time
Babe Rainbow – Set Loose
Zomby – A Devil Lay Here
Hype Williams – Warlord
ÜáÜ – Vagina Vangi Remix
Rene Hell – Adagio For String Portrait
Listen to last week's In Depth Interview with Fluorescent Grey, Atop's last Media Roots Music Set, or a broadcast about Sex Scandals, the 2012 Elections, Net Neutrality & "War on Fun".