Atop media roots set13 by Media Roots
MEDIA ROOTS – This set is dedicated to being aware in the present moment. May right now be enough for you to be pleased with your life and grateful for what you have. Hopefully this playlist helps light up your life!
Love,

ATOP Akkad the Orphic Priest
All the featured music on the mix can be found through searching discogs.com or by emailing me: [email protected].

Artist List: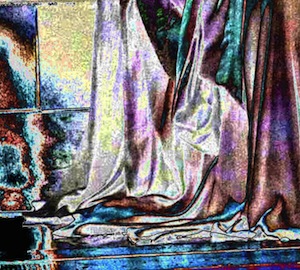 James Ferraro – Adventures In Green Foot Printing
Silky Johnson – Foco
Octo Octa – High Reflection
Peaking Lights – Birds of Paradise (Xander Harris rmx)
Blondes – Synthesist
LAKE RADIO – Chant II
GuMMyÜBeAR! – Cognitive Ascension
Salem – I'm Still in the Night
BEBETUNE$ – #C I T Y LIGHT$$$
The Weeknd – What You Need
Ford & Lopatin – Emergency Room
Clark – Rainbow Voodoo
Desto & Jimi Tenor – Eightfold Path
Consequence – Untitled Dream
Joker – Back in the Day Instrumental
MIMOSA – Night Terrors
Martyn – Distortions
J¸rgen M¸ller – Sea Green
Lohan – Mosquito Coast
Gravious – Monolith feat Charles Bukowski
Listen to all other editions of Media Roots Music.