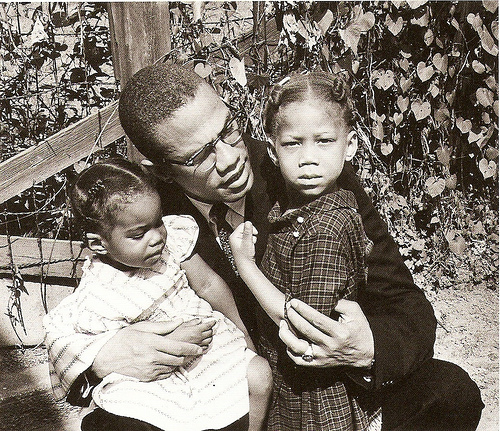 TIMES NEWSLINE– Thomas Hagan, 69, the sole confessor of Malcolm X killing has finally been granted parole. He was released Tuesday at 11 a.m. from minimum-security Lincoln Correctional Facility.
Since 1984, he has appealed to the parole board 14 times and each time his appeal has been turned down. His plea for freedom was based on the request to go back to his family and become a substance abuse counselor.

In his appeal to the Parole Board on the 3rd of March he said, "I have deep regrets about my participation in that," "I don't think it should ever have happened." Hagan,69, will finally be released on Wednesday.

He was found guilty of killing Malcolm X and was sentenced to 20 years of imprisonment after his trial in 1966. However, he has been in a full-time work release program that gave him the opportunity to live with his family five days a week and report to the prison for two days.

His release was conditional of the fact that he would secure a job and support his children and also abide by curfew. He also had to undergo random drug tests during his stay outside the prison. Hagan was pronounced guilty of killing Malcolm X who was known as the leader of the Nation of Islam for whom whites were "blued eyed devils". In his latter part of life Malcolm had a change of opinion about the whites and also feared an attack on his life from the nation of Islam because of his views.

Malcolm X and Dr. Betty Shabazz Memorial and Educational center is now housed at the same ballroom where he was killed. The Chairman of the Board Zead Ramadan said, "I personally find it strange that for a couple decades any person convicted in the assassination of such an iconic figure would be allowed such leniency,"

Malcolm X was on the dais of Audubon Ballroom with his wife Betty when he was fired at by the assailants. He was 39 at the time of his death. "Minister Malcolm was slaughtered like a dog in front of his family," A. Peter Bailey, one of Malcolm X's closest aides, told The New York Times on the 40th anniversary of the killing. His was killed soon after he accused Nation of Islam founder Elijah Muhammad of infedility and left them.

Continue reading about Malcolm X's Killer Being Released.
© COPYRIGHT TIMES NEWS ONLINE, 2010
Photo by flickr user ProfAlliRich