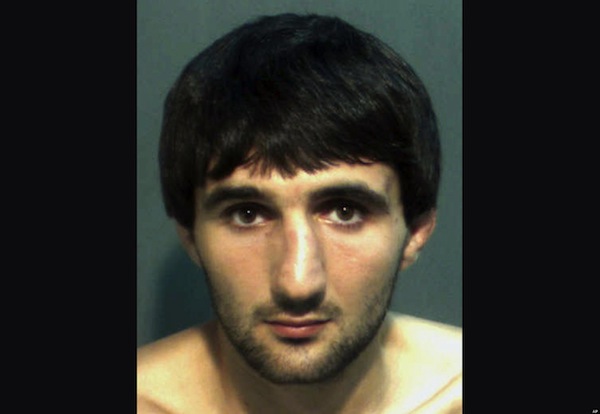 The city of Boston was shaken last year when its marathon was tragically bombed, leaving three people dead and 264 others injured. The alleged mastermind behind the deadly attacks, Tamerlan Tsarnaev, was killed in a shootout with Boston police. His little brother and alleged co-perpetrator, Dzhohar, is now awaiting trial and will potentially face execution.

Amidst the insanity ensuing from last year's horrors, one story was largely swept under the rug: the bizarre execution of 27 year old Chechan-American Ibragim Todashev. A month after the bombings, Todashev was interrogated by state and federal officials at his Orlando apartment about his alleged association with the Tsarneavs and his purported role in the Waltham triple murders of 2011.

According to official reports, Todashev was in the process of writing a confession to the Waltham homicides when for no apparent reason, he 'flipped out' and propelled a coffee table into the air, striking the agent on the back of his head. He then ran to the kitchen area of his apartment and armed himself with a red pole/broom handle. The unnamed FBI agent shot Todashev seven times, once in the head.
Earlier this year, an internal FBI investigation and Florida State Attorney cleared the FBI agent who fatally shot Ibragim Todashev of any wrong doing. Prosecutor Jeffrey L. Ashton ruled the shooting was reasonable in that: 'the actions of the Special Agent of the FBI were justified in self-defense and in defense of another'.
Aaron McFarlane
Recent unredacted documents reveal the unnamed agent to be Special Agent Aaron McFarlane, an ex-Oakland police officer with quite a controversial record in his short stint on the force.

The 'Riders' case was the biggest police corruption scandal ever witnessed by Oakland Police Department. It cost the Department nearly $11 million to settle civil lawsuits by 119 people who claimed they were falsely arrested, beaten, and had evidence falsified against them. The plaintiffs also alleged that Oakland Police Department turned a blind eye to the police misconduct.

Officers Clarence Mabanag, Jude Siapno, and Matthew Hornung stood accused of 26 counts including kidnapping, assault, conspiracy, false arrests and lying in police reports. McFarlane testified in defense of Mabanag, stating that he had always taught him how to write accurate police reports. However, under cross-examination it was alleged that McFarlane had falsified his own reports at the request of the group's leader. Once he was faced with evidence proving his guilt, McFarlane pled the fifth.
After five years and two mistrials, the charges were dismissed against the three officers. McFarlane was never charged in connection with falsifying police reports or potentially lying on the witness stand. Regardless, he ended up in legal trouble for committing the same types of actions as the riders.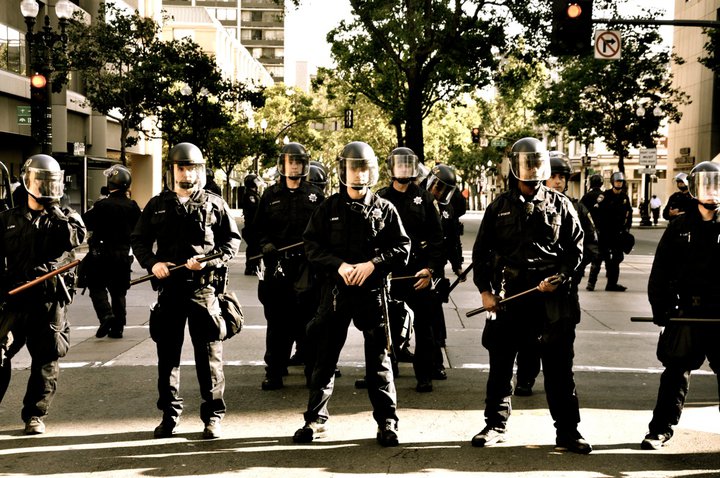 In November 2003, a man named Aaron Girard filed a civil suit against Aaron McFarlane and his Oakland PD colleague, Steven Nowak, for aggravated battery, false arrest, violation of his civil rights and emotional distress. Girard stated he had witnessed McFarlane and Nowak physically beating an individual who had already been subdued in front of a hospital. Girard took a photograph of the incident and when McFarlane and Nowak realized, they attacked him. The plaintiff alleged he was beaten, kicked and punched around the body, suffering injuries to his shoulder, arm, knee and neck. He claimed he was then falsely arrested by McFarlane and Nowak. Neither McFarlane nor Nowak ever faced charges over the incident.
Additionally, both officers were previously sued by a man named Michael Cole, who filed his complaint on March 26 of the same year (2003). The full details of the complaint are unavailable, although the pair were accused of beating the plaintiff with a 'hand foot and billy club' before falsely imprisoning him.
After serving only four years in the police force, Macfarlane retired on disability with a leg injury, collecting a pension of more than $52 thousand dollars annually for the rest of his life.

In his short time as an officer, McFarlane had been accused of falsifying police reports, lying under oath, aggravated battery, making false arrests, violating the rights of suspects, assault with a weapon and false imprisonment, yet was never convicted of any charges.

Other than the questionable circumstances surrounding the death of Ibragim Todashev, it is not known if Aaron McFarlane has ever been involved in any other incident after leaving the Oakland Police Department. And it's not likely to be known, considering the agency's secrecy surrounding the release of his identity.

According to Carol Rose, executive director of ACLU of  Massachusetts,

"We still don't know what happened…nor why the explanations from those who were present at the shooting death have been inconsistent, suggesting at various times that Mr. Todashev allegedly threatened agents, including with a knife, a pipe, a stick or pole, an agent's gun, the deceased's martial arts training, or even a samurai sword."

Unfortunately, the investigators on the case weren't able to interview McFarlane himself about what happened, and had to rely only on prewritten statements.

This alone should prove the report is inconclusive, and prompt the investigation to re-open. However, a New York Times FOIA request reveals that between 1993 and 2011, FBI agents fatally shot about 70 subjects and wounded 80 others, and in every single case, the agent's use of force was determined to be justified.

When a federal agency coordinates with so many forces to try to suppress the truth, there's usually something to hide.
**
Watch Abby Martin break down Aaron McFarlane's track record and the case of Ibragim Todashev starting at 14:45:
 Abby Martin Breaks the Set on Ibragim Todashev's Ex Oakland Cop Killer
***
Written by Joanne Potter and Abby Martin