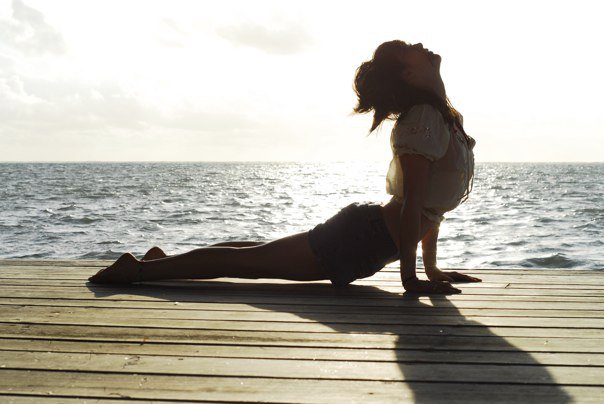 REALITY SANDWICH– Is Activism a natural outgrowth of yoga? Isn't yoga all about focusing inward?
When journalists ask me what my message is or what I am teaching, I reply: "Vegetarianism, environmentalism and the need to take political action." This response is generally met with bewilderment and another question like, "What are the physical benefits of yoga?" I like to answer, "What could be more physical than what you eat, where you live, and what kind of world you share with others?"
I believe that the growing popularity of yoga at this time of global transformation and overall shift in consciousness is not a coincidence. A yogi, by definition, is someone who strives to live harmoniously with the earth. Through that relationship the yogi seeks to purify his or her karmas so that enlightenment arises. Enlightenment is a state in which "Oneness of being" is realized, the interconnection of all beings and things in our world–yoga teaches that we are inseparably woven into the great web of life, matter, and cosmic space.
We are responsible for the health and well being of our world. But even though it seems that the world needs us more than ever before, it is actually we who need the world for our own salvation–not only as physical beings who require air and water and nutrition, but also in a metaphysical sense. Mother Nature does not require us for her existence, but we need her: this earth provides us with life, and, according to yoga teachings, life gives us the opportunity for enlightenment by giving us the means to work out our past karmas.
Continue reading about Yoga as Spiritual Activism.
© Reality Sandwich, 2008
Photo by Rick Pickett