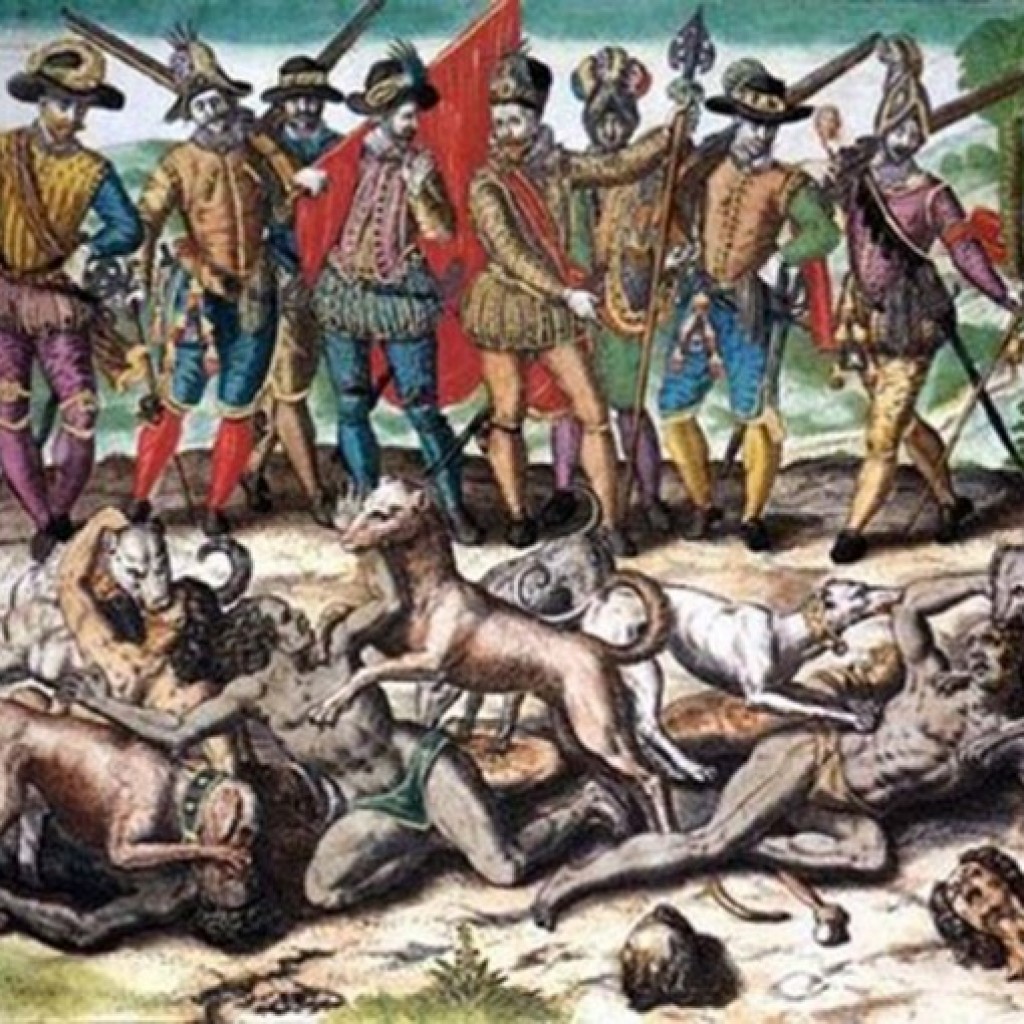 Indigenous scholar Roxanne Dunbar-Ortiz, author of an 'Indigenous People's History of The United States', joins Abby Martin for this week's episode of The Empire Files to give insight on the history and present-day struggle of native peoples.
Native society, despite pervasive mainstream mythology, was rich in agriculture and was advanced to such a degree that they were appropriated by colonialists. These civilizations were turned into slaves, bought and sold on the market and taken to work in mines and forcibly displaced so they did not have their housing or food supplies. The desire of the colonial forces was to weaken and control native populations so that could occupy and control the land, and use natives for slave labor.
Dunbar-Ortiz discusses not only the intention of colonial forces, which included killing off cultural ties and languages, but how native people have survived despite widespread terror campaigns. Armed settlers had to fight against native people in order to maintain dominance. The Plains People, for example, had to endure a "food fight" involving their buffalo. The primary goal of a food fight was to kill off the food supply of civilians so that they starve or give in to the demands of occupying forces.
Native resistance today has taken new, creative form—aimed at disrupting normalized dehumanization by the military establishment, sport establishment and school industries, all of which carry names and caricatures of natives which are deeply colonial and racist: from things like Tomahawk missiles to the Redskins sports team.
Roxanne Dunbar-Ortiz and Abby Martin break down the colonialist fabrications which have long permeated our history books and follow through with how we can join the fight to amplify native voices.
Native American Genocide and Resistance with Roxanne Dunbar Ortiz
***
FOLLOW // @EmpireFiles and @AbbyMartin
WATCH // YouTube.com/EmpireFiles