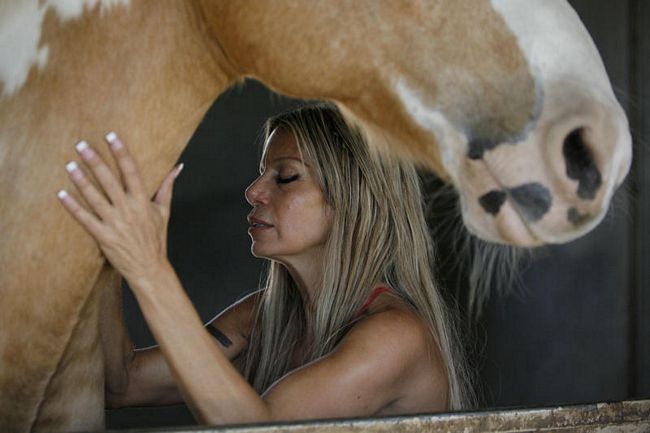 EXAMINER– Adoption 911 is a nonprofit 501(c)(3) animal rescue devoted to helping all animals in their time of need. It started when one Los Angeles woman found the need to save horses from slaughter and grew into a foundation dedicated to keeping all creatures from a life of despair, torture, starvation, solitude and slaughter.

It all started one Saturday afternoon late in January when Animal Communicator Candi Cane Cooper had just finished working at the Santa Anita Race Track.

"I knew that this day could quite possibly be the hardest day of my life," Cooper says. "I had plans to go under cover for a documentary, visiting a feed lot where hundreds of horses were being held for slaughter."

Cooper pulled up to the feed lot where a starved and pregnant Mare immediately starting calling out for help. Hundreds of horses were there, all kinds, just waiting for slaughter. But before Cooper could even comprehend the gravity of what she was witnessing, this Mare grabbed her attention.

Continue reading about Adoption 911.
© Examiner, 2009
Photo by Candi Cooper