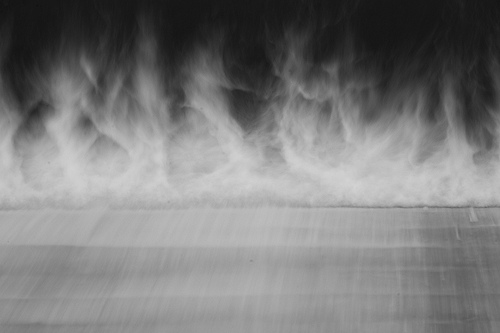 TRUTH OUT– For the first time, a scientific study has linked natural gas drilling and hydraulic fracturing with a pattern of drinking water contamination so severe that some faucets can be lit on fire.
The peer-reviewed study, published today in the Proceedings of the National Academy of Sciences, stands to shape the contentious debate over whether drilling is safe and begins to fill an information gap that has made it difficult for lawmakers and the public to understand the risks.
The research was conducted by four scientists at Duke University. They found that levels of flammable methane gas in drinking water wells increased to dangerous levels when those water supplies were close to natural gas wells. They also found that the type of gas detected at high levels in the water was the same type of gas that energy companies were extracting from thousands of feet underground, strongly implying that the gas may be seeping underground through natural or manmade faults and fractures, or coming from cracks in the well structure itself.
"Our results show evidence for methane contamination of shallow drinking water systems in at least three areas of the region and suggest important environmental risks accompanying shale gas exploration worldwide," the article states.
The group tested 68 drinking water wells in the Marcellus and Utica shale drilling areas in northeastern Pennsylvania and southern New York State. Sixty of those wells were tested for dissolved gas. While most of the wells had some methane, the water samples taken closest to the gas wells had on average 17 times the levels detected in wells further from active drilling. The group defined an active drilling area as within one kilometer, or about six tenths of a mile, from a gas well.
Read more about Scientific Study Links Flammable Drinking Water to Fracking
© 2011 Truth Out
Photo by Flickr user Aunullah
Trailer for Gasland