(Video of Oscar Grant killing below)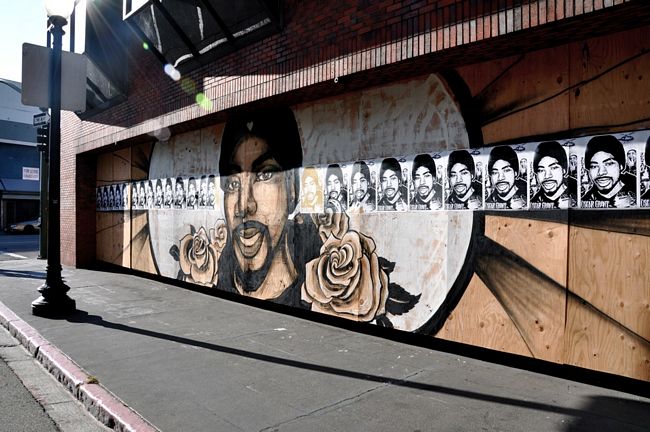 ABC– The jury has found former BART officer Johannes Mesherle guilty of involuntary manslaughter. Mehserle was accused of murdering an unarmed man, Oscar Grant, on a BART platform on New Year's Day 2009.
The jury begain deliberations Thursday around 8:30 a.m. They broke for a one-hour lunch just after noon. Around 2:10 p.m. they informed the court they had reached a verdict. The deliberations with the most recent jury panel totaled only seven hours over two days.
Mehserle sat stone-faced, looked forward and did not cry. His father was sobbing in the front row behind him. Mehserle put his hands behind his back minutes after the verdict was read, placed in handcuffs and taken away into custody. The judge had denied a request from the defense not to take Mehserle into custody immediately after the reading of the verdict.
The jurors sat serious and quiet as the verdict was read. Grant's family was sitting in the second row behind the media in the packed courtroom. Grant's mother, Wanda Johnson, was visibly upset, shaking out of shear frustration.
"The system has let us down, but God will never, ever let us down. Though the system has failed us, though we fight continually, but one thing I know, the race is not given to the swift or to the strong, but to the one who endures until the end. As a family and as a nation of African-American people, we will continue to fight for our equal rights in this society," said Grant's mother Wanda Johnson. "My son was murdered. He was murdered. He was murdered. He was murdered."
Grant family attorney John Burris called the verdict a small victory, but also called it a "compromise verdict" and said it was a step backwards because "true justice" was not served.
Read full article about the Oscar Grant Verdict.
The killing of Oscar Grant was caught on this video.
© ABC, 2010
Photo by Abby Martin