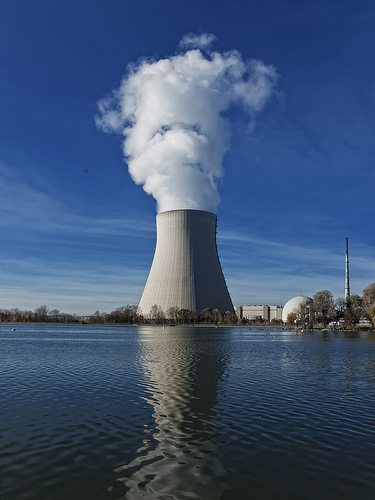 REUTERS– Anxiety over Japan's quake-crippled nuclear reactors has triggered calls from lawmakers and activists for review of U.S. energy policy and for brakes on expansion of domestic nuclear power.
President Barack Obama has urged expansion of nuclear power to help meet the country's energy demands, lower its dependence on imported fossil fuels and reduce its climate-warming greenhouse gas emissions.
But as engineers in Japan tried on Sunday to avert a meltdown at three nuclear reactors following Friday's massive earthquake, some U.S. policy makers were reevaluating their take on nuclear energy even as the industry itself offered assurances about the safety of new and existing plants.
"I don't want to stop the building of nuclear power plants," independent Senator Joe Lieberman, chairman of the Senate Homeland Security and Governmental Affairs Committee, said on the CBS television's "Face the Nation."
"But I think we've got to kind of quietly put, quickly put, the brakes on until we can absorb what has happened in Japan as a result of the earthquake and the tsunami and then see what more, if anything, we can demand of the new power plants that are coming on line," Lieberman added.
Since the 1979 accident at the Three Mile Island nuclear plant in Pennsylvania, many Americans have harbored concerns about nuclear power's safety. Controversy has also dogged the nuclear power industry due to its radioactive waste, which is now stored on site at reactor locations around the country.
Read full article about Japan Nuclear Woes Cast Shadow Over US Energy Policy.
© Copyright 2011 Thomson Reuters
Photo by Bagalute flickr user