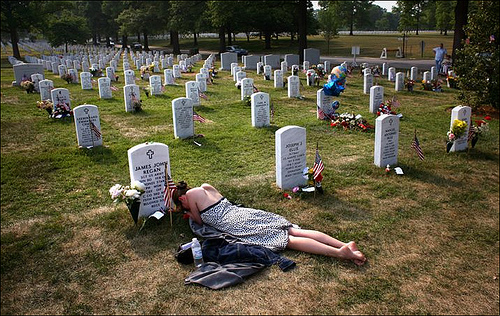 YAHOO NEWS– A man with explosives strapped to his body blew himself up in a crowd, bombers struck a southern city and gunmen sprayed fire on security checkpoints in attacks Monday that killed at least 100 people — most of them in Shiite areas — in Iraq's deadliest day this year.
Officials were quick to blame insurgents linked to al-Qaida in Iraq for the shootings in the capital, saying the militants were redoubling efforts to destabilize the country at a time of political uncertainty over who will control the next government.
Shiite Vice President Adel Abdul-Mahdi stressed the importance of quickly forming a government that does not exclude any major political group to try to prevent insurgents from exploiting Iraq's fragile security.
"The terrorist gangs perpetrated new assaults today on our people and armed forces," he said. "We call on all political blocs to work seriously for the benefit of the country and … start to form a national partnership government including all political parties without marginalizing any one."
More than two months after the March 7 election, Iraq's main political factions are still struggling to put together a ruling coalition. Prime Minister Nouri al-Maliki's Shiite bloc has tried to squeeze out election front-runner Ayad Allawi — a secular Shiite who was heavily backed by Sunnis — by forging an alliance last week with another religious Shiite coalition. The union, which is just four seats short of a majority in parliament, will likely lead to four more years of a government dominated by Shiites, much like the current one.
Sunni anger at Shiite domination of successive governments was a key reason behind the insurgency that sparked sectarian warfare in 2006 and 2007. If Allawi is perceived as not getting his fair share of power, that could in turn outrage the Sunnis who supported him and risk a resurgence of sectarian violence.
The relentless cascade of bombings and shootings — hitting at least 10 cities and towns as the day unfolded — also raised questions about whether Iraqi security forces can protect the country as the U.S. prepares to withdraw half of its remaining 92,000 troops in Iraq over the next four months.
Continue reading about Iraq's Bloodiest Day.
Associated Press Writers Saad Abdul-Kadir and Qassim Abdul-Zahra contributed to this report.
Photo by Flickr user Peyman

© YAHOO NEWS, 2010