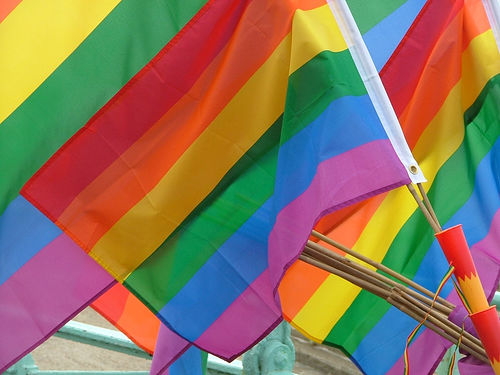 FOX NEWS– A federal judge on Wednesday overturned a California ban on same-sex marriage, ruling that the Proposition 8 ballot initiative was unconstitutional, but a pending appeal of the landmark ruling could prevent gay weddings from resuming in the state any time soon.
The ruling by U.S. District Judge Vaugh Walker, one of three openly gay federal judges in the country, gave opponents of the controversial Proposition 8 ballot a major victory.
Gay couples waving rainbow and American flags outside the courthouse cheered, hugged and kissed as word of the ruling spread. "Our courts are supposed to protect our Constitutional rights," lead plaintiff Kris Perry said as Sandy Stier, her partner of 10 years, stood at her side. "Today, they did."
Despite the favorable ruling for same-sex couples, gay marriage will not be allowed to resume. That's because the judge said he wants to decide whether his order should be suspended while the proponents pursue their appeal in the 9th U.S. Circuit Court of Appeals. The judge ordered both sides to submit written arguments by Aug. 6 on the issue. Supporters argued the ban was necessary to safeguard the traditional understanding of marriage and to encourage responsible childbearing.
California voters passed the ban as Proposition 8 in November 2008, five months after the state Supreme Court legalized gay marriage. "Proposition 8 fails to advance any rational basis in singling out gay men and lesbians for denial of a marriage license. Indeed, the evidence shows Proposition 8 does nothing more than enshrine in the California Constitution the notion that opposite-sex couples are superior to same-sex couples," the judge wrote in a 136-page ruling that laid out in precise detail why the ban does not pass constitutional muster.
The judge found that the gay marriage ban violates the Constitution's due process and equal protection clauses. "Because Proposition 8 disadvantages gays and lesbians without any rational justification, Proposition 8 violates the Equal Protection Clause of the Fourteenth Amendment," the judge ruled.
Read full article about Overturning Prop 8.
© COPYRIGHT FOX NEWS, 2010
Photo by flickr user Elsie esq.