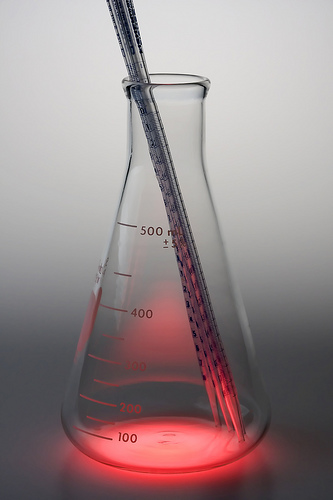 GRIST– Chemicals and additives found in the food supply and other consumer products are making headlines regularly as more and more groups raise concern over the safety of these substances. In a statement released this week, the American Academy of Pediatrics (AAP) asked for reform to the Toxic Substances Control Act of 1976. The group is particularly concerned about the effects these substances have on children and babies.
Last month, the U.S. Food & Drug Administration (FDA) held hearings on the safety of food dyes but failed to make a definitive ruling. The most recent study on Bisphenol-A (BPA) added to growing doubts about its safety; but the FDA's stance on it remains ambiguous. Meanwhile, in 2010, the Government Accountability Office (GAO) reported [PDF] that the FDA is not ensuring the safety of many chemicals.
Yet while the FDA stalls and hedges on the safety of these substances, Americans are exposed to untested combinations of food additives, dyes, preservatives, and chemicals on a daily basis. Indeed, for the vast majority of Americans consuming industrial foods, a veritable chemical cocktail enters their bodies every day and according to the GAO report, "FDA is not systematically ensuring the continued safety of current GRAS substances."
The term GRAS refers to "generally regarded as safe," the moniker the FDA uses to regulate food additives, dyes, and preservatives. The trouble is, this system is not effective. Dr. Michael Hansen, a senior scientist at Consumers Union, said in an interview that many additives in our food supply are never even tested. That's because the GRAS designation is a voluntary process – instead of being required to register food additives, companies can notify the FDA about their product, but only if they so choose. Hansen added that even for those additives considered GRAS, he didn't have much faith in the designation.
Read more about Are You Enjoying Your Daily Chemical Cocktail?
© 2011 GRIST
Photo by Flickr user joepitz