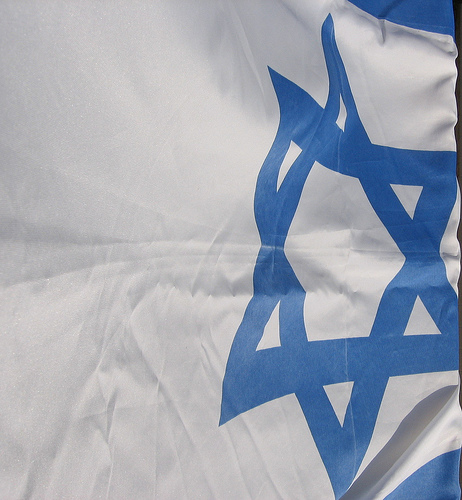 MEDIA ROOTS – Dissection of a 20 February 2013 New York Times article demonstrates the extent to which the "newspaper of record" muddles the truth on issues pertaining to Israel. Even the article's title, Trial Offers Rare Look at Work of Hezbollah in Europe, is deceptive since the article is filled with superficial, Zionist axioms and mere conjecture.
The opening paragraph asserts the testimony of an alleged Hezbollah operative provides "a rare look inside a covert global war between Israel and Iran." This is highly misleading. There is no global war of parity between the two countries. In reality, the Iranian people have been victimized by cyber-attacks, unjustifiable sanctions, and a wide array of insidious propaganda. Instead of responding in kind, Iran has taken caution not to provoke Zionism's itchy trigger finger.
According to the Times, this so-called operative "described being handled by a masked man he knew only as Ayman." Conveniently, the operative "never saw the face of Ayman" because Ayman "was always wearing a mask."
At the mysterious Ayman's behest, this operative transported bags, a package, a cellphone, and two SIM cards around Europe and the Eastern Mediterranean. When the operative was arrested, he was in possession of a "small red notebook with the license plate numbers of two buses ferrying Israelis." Two weeks after he was arrested, a bomb blew up alongside a bus in Burgas, Bulgaria, killing a Bulgarian chauffeur and five Israeli tourists.
According to the Times, "experts say" the Burgas attack was "similar to the one he [the operative] seemed to be planning." Conveniently, unbiased "experts" are nowhere to be found in the Times' article, which quotes only two pundits of sharp proclivity.
The first pundit is Daniel Benjamin, a Zionist, who comments on how the operative's trial might tip European hesitancy in favor of designating Hezbollah as a "terrorist organization." He also commented on Cyprus' dedication to see this trial proceed, remarking how Cypriot authorities have "done the right thing and they've been resolute about it." Benjamin has worked tirelessly against Hezbollah. As a careerist whose professional brand thrives implicitly on the pursuit of the United States' foes, whether real or imagined, Benjamin is hardly an unbiased "expert."
The second "expert" is Matthew Leavitt, a director at the Washington Institute for Near East Policy (WINEP), which was founded by the American Israel Public Affairs Committee (AIPAC), a powerful, right-wing, Israeli lobby located in Washington, DC. (AIPAC used to be known as the American Zionist Committee for Public Affairs). Instead of disclosing Levitt's ties to this particular Zionist establishment, the New York Times provided him a platform through which he states "the evidence seems quite compelling that what he [the operative] was doing was conducting surveillance for a bombing that would parallel almost exactly what happened in Bulgaria."
Belén Fernández, a scrupulous author and acclaimed analyst, reports on how much of the so-called evidence in the Burgas bombing was non-existent or manufactured. Investigative journalist Gareth Porter reveals how Bulgaria eventually conceded extremely tenuous evidence, which pertained to Hezbollah's potential involvement, but only after Bulgarian officials received immense pressure from U.S. and Israeli officials.
For their part, Bulgarian authorities could only note Hezbollah's potential involvement after relying "heavily on resources from foreign security services," according to Tihomir Bezlov of the Sofia-based Center for the Study of Democracy. Even with all these externally-supplied "resources," Bulgarian officials could only allude to "traces in this attack," which might lead to "Hezbollah's military wing." The Times admits "officials in Cyprus have tried to keep the case as low-key as possible, declining in most instances to comment or to release documents." Perhaps they too are being fed "resources" from foreign nations.
This lack of context – or perhaps selective detailing – plaguing the New York Times' article is noteworthy.
The Times was generous enough to concede the so-called operative "described himself as 'threatened, scared and confused,' during his initial interrogation." He was also "adamant that he was not participating in a plot to kill Israeli tourists."
Perhaps the individual in question, who works as an administrator of a Lebanese trading company and aspires to become a fruit juice importer, will turn out to be a verified Hezbollah "operative," but he could easily have been working for Mossad, whose patronage boasts a lurid history of conducting false flag operations against a variety of targets.
Unfortunately, the Times paints the suspect, who is still undergoing trial, as genuinely nefarious without disclosing their aforementioned prejudices.
Analysis of this article reveals the New York Times' bias, which is consistent with their record of erasing Israel's crimes and altering articles to favor Zionist narratives.
Christian Sorensen for Media Roots
Photo by Flickr User Ron Almog