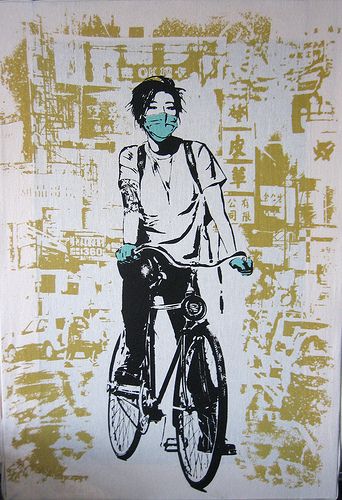 YES! MAGAZINE– "People across America who value bicycling should have a voice when it comes to transportation planning. This is the end of favoring motorized transportation at the expense of non-motorized."
When U.S. Secretary of Transportation Ray LaHood made this announcement at the National Bike Summit last March, he became an instant superstar with bicycling advocates who work hard to create and maintain cycling routes as part of their local, state, and regional transportation networks.
In July, Secretary LaHood took it a step further—embracing the creation of a U.S. Bicycle Route System (USBRS), a project that will connect many of the existing (and envisioned) bicycle routes around the country into an official, national network of cycling routes, linked coast-to-coast across state lines.
LaHood wrote, "The U.S. Bicycle Route System is not just a bunch of bike paths; we're talking about a transportation system. It will facilitate travel between communities and to historic and cultural landmarks. It will give people living in more rural areas a way to travel into a nearby urban area by bicycle. Urban and suburban residents will have better access to rural recreation areas. And—like our interstate highway system—it will facilitate long-distance travel by bicycle, whether across one's state or across the country."
If implemented as planned, the U.S. Bicycle Route System will become the largest official cycling network on the planet, encompassing more than 50,000 miles of routes. These routes will be officially recognized by state and local Departments of Transportation (DOTs), and in some cases, marked with signs. Because the system will link existing infrastructure whenever possible—including roads, bike paths, and trails—building the network will be cost-effective.
Continue reading about An Interstate Bicycling System.
© Yes! Magazine, 2010
Print by flickr user *eddie