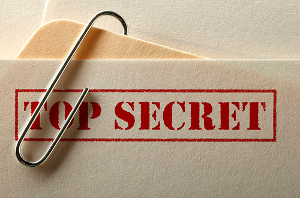 MEDIA ROOTS – Early Monday morning, the controversial website WikiLeaks released a stunning collection of Global Intelligence Files from the private intelligence corporation Stratfor.
According to WikiLeaks:
"The Global Intelligence Files exposes how Stratfor has recruited a global network of informants who are paid via Swiss banks accounts and pre-paid credit cards. Stratfor has a mix of covert and overt informants, which includes government employees, embassy staff and journalists around the world.
The material shows how a private intelligence agency works, and how they target individuals for their corporate and government clients. For example, Stratfor monitored and analysed the online activities of Bhopal activists, including the "Yes Men", for the US chemical giant Dow Chemical. The activists seek redress for the 1984 Dow Chemical/Union Carbide gas disaster in Bhopal, India. The disaster led to thousands of deaths, injuries in more than half a million people, and lasting environmental damage."
Most mainstream media reports aren't covering several important issues that these files bring up, like how Stratfor has been gathering intelligence and spying on journalists and activists all over the world for not only the government, but for private corporations like Coca-Cola.
Comedy/activist duo the Yes-Men found out they were being spied on by Stratfor because of their activism surrounding the Bopal Chemical Disaster. Other media outlets that had intelligence gathering done on them include Rolling Stone, Wikileaks itself (over 4,000 emails alone), Sunday Star Times, The Hindu, Russia Reporter, Publico and an unknown amount more. Wikileaks says that more information about journalist spying is yet to be revealed.
Activist Cosmos found an intriguing tidbit of information within the e-mails that uncovered how "out of Wikileaks' release of 5 million Stratfor emails is the comment from Fred Burton, Stratfor's Vice President of Intelligence, that the Imam of the controversial so-called Ground Zero mosque is an "FBI operational asset." Burton, who was formerly a special agent with the US State Department's Diplomatic Security Service and the Deputy Chief of their counterterrorism division, made the comment on an email chain regarding a New York Observer article, Untangling the Bizarre CIA Links to the Ground Zero Mosque. The controversy surrounding the "Ground Zero mosque" overwhelmingly dominated the news and discussion surrounding the ninth anniversary of the 9/11 attacks."

At Media Roots, we recommend that you don't rely on our or any other media outlet's coverage of the recent leak. Instead, you can watch the entire press conference with Julian Assange about the Stratfor leaks here:
Julian Assange Press Conference on Stratfor Leaks
***
Written by Robbie Martin for Media Roots
Photo by Flickr user Animantion Concept