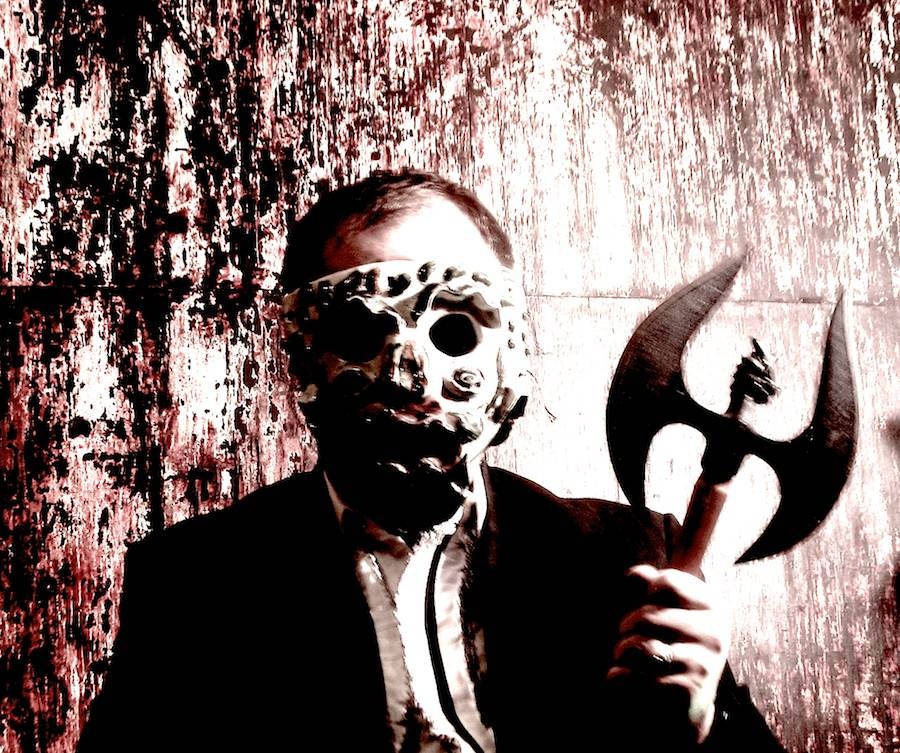 MEDIA ROOTS — In today's fast paced, mostly club-dominated, electronic music culture, it is rare for dance music to convey an evocative message. A wonderful exception to this standard is Oakland analog synthesizer solo musician, Identity Theft. He has just released a new EP, Security Theatre, which you can stream for free in its entirety. Its titular track tells us that "All the World's a Stage."

No longer is outdoor surveillance exclusive to the UK; If you venture outdoors pretty much anywhere in the United States, you are frequently being recorded and mapped by sophisticated surveillance technology. These technologies are not just being implemented by various government or law enforcement agencies, but now by ordinary citizens against each other. We have heard time and again the citizenry say, "If I'm not doing anything wrong, I have nothing to hide."
Identity Theft (real name M. Buchannan), aka Djynx Ogo, is one of the members of Nommo Ogo and Seacrypt. All of the music is created on hardware drum machines and synthesizers. As far as being an 'Analord' is concerned, Djynx was already knighted long ago.
MR
***
IDENTITY THEFT — The rites of security theater play themselves out in airports, hotels, malls, town centers and gated communities. These rituals protect us mentally from the creeping suspicions that we are not actually safe at any time or place. This illusion of security is constructed within our private lives as well, in our homes and residences; with our significant others, our friends, our families. We are compelled to surveil upon each other in order to feel some level of comfort. The loss of our own privacy to others is outweighed by our need to observe, to know the limits and the parameters of our relationships. We give up our autonomy and our sense of uncertainty for a false feeling of invulnerability. This loss is palpable, and reflects into every aspect of modern existence with it's dazzling luster. The lights fade, the curtains rise, and the audience falls silent with anticipation of the performance to come.

Purchase at Bandcamp for $4

Released by:
www.katabatik.org

listen to nommo ogo and other similar music at:
www.recordlabelrecords.org
***