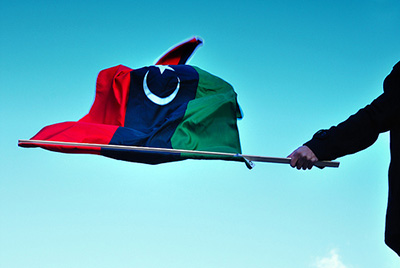 PRESS TV– A Russian official says that Libya's ruler Muammar Gaddafi plans to blow up the capital Tripoli with missiles if revolutionaries seize the city. In his latest televised speech on Thursday, Gaddafi said that he will not surrender to NATO forces.
"The Libyan Premier [Baghdadi al-Mahmudi] told me: if the rebels seize the city, we will cover it with missiles and blow it up," Russia's special envoy to Libya Mikhail Margelov told Russian newspaper Izvestia on Thursday.

"I imagine that the Gaddafi regime does have such a suicidal plan," Margelov added.
He said that Gaddafi still had plentiful supplies of missiles and ammunition.

The Russian envoy met with the Libyan prime minister on June 16 in Tripoli after holding talks in Benghazi earlier the same month.

Read more about 'Gaddafi Has Suicide Plan for Tripoli'.
© 2011 PressTV
Photo by Flickr user EuanSlorach