Lawmakers pushing through the next bloated war budget have received millions in campaign contributions from defense contractors, according to Open Secrets.
While the military industrial complex churns unabated and bombs drop across the Middle East in our names, citizens in America continue to be victimized by economic warfare and terrorized by militarized police forces.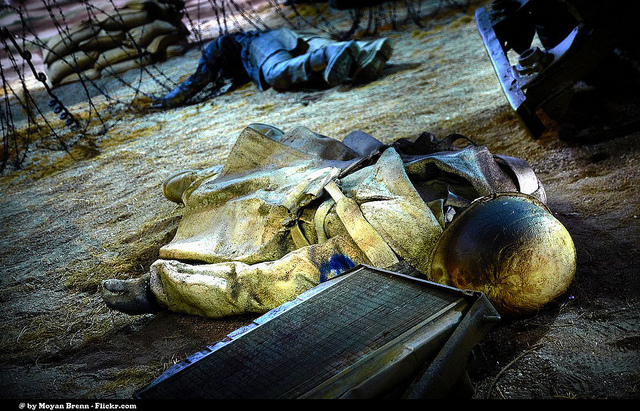 On this episode of Media Roots Radio, Eugene Puryear, organizer with the ANSWER coalition and author of Shackled and Chained, connects the war at home and abroad on a systems level while deconstructing the toxic neoliberal ideology that dominates global policy in the 21st century.
If you want to directly download the podcast, click the down arrow icon on the right of the soundcloud display.
To hide the comments to enable easier rewind and fast forward, click on the icon on the very bottom right.
This Media Roots podcast is the product of many long hours of hard work and love. If you want to encourage our voice, please consider supporting us as we continue to speak from outside party lines. Even the smallest donations help us with operating costs.
Listen to all previous episodes of Media Roots Radio here.
Follow @AbbyMartin and @EugenePuryear

Photo by flickr user Moyan Brent